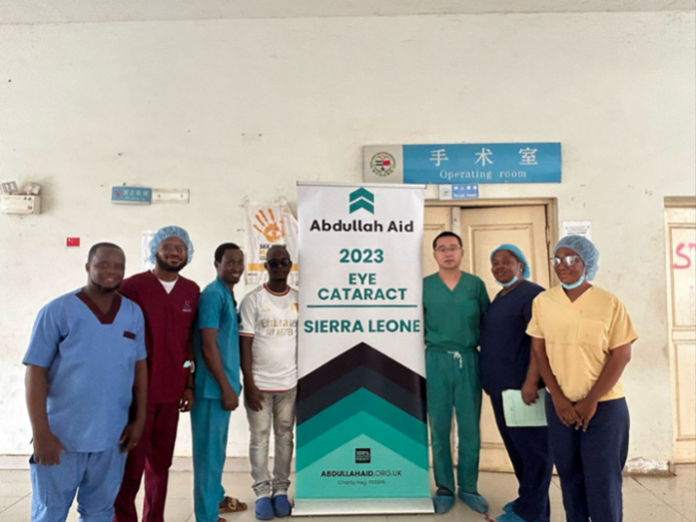 By Foday Moriba Conteh
In a benevolent initiative, the 24th batch of the China Medical Team to Sierra Leone joined forces with Abdullah Aid, an international relief charity, to launch a free cataract surgery program on November 15th. Dr. Wang Wanpeng, the Sole Chinese Ophthalmologist at the China-Sierra Leone Friendship Hospital led the efforts providing essential cataract surgeries for local residents.
Addressing the prevalent issue of cataracts in Sierra Leone, exacerbated by the year-round exposure to strong ultraviolet light, Dr. Wang Wanpeng emphasized the high incidence of the condition among the local population.
Despite the China Medical Team offering free medical services at the China-Sierra Leone Friendship Hospital, a considerable number of individuals cannot afford the expenses associated with basic drugs and consumables, leading to the progression of the disease.
Expressing gratitude for the medical assistance provided by the China Medical Team, Anthony, a 65-year-old patient, shared his appreciation. Dr. Wang Wanpeng underscored the challenges faced, including a shortage of medical supplies and the demanding workload, as the team worked tirelessly to safeguard the eyesight of local residents through this altruistic initiative.