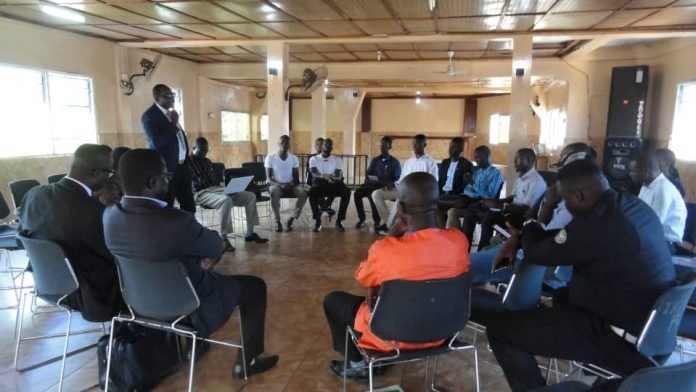 It has been established that specialised reporting is a practice that has waned over the years in Sierra Leone's journalistic landscape. In a bid to reverse  this trend the Media Reform Coordinating Group-Sierra Leone (MRCG-SL) on May 16 2019 commenced its 2019 activities with a meeting on 'Needs Assessment on Mentoring and Coaching for reporters in Sierra Leone' to enhance professional reportage on the Sustainable Development Goals (SDGs).
The Mentoring and Coaching programme is an ongoing media reform agenda in Sierra Leone pioneered by the Sierra Leone Reporters Union (SLRU) under the MRCG platform with support from UNDP.
The Chairman of MRCG, Dr. Francis Sowa, pointed out that the 2019 Mentoring and Coaching Programme is specifically based on the 17 SDGs. He indicated that the programme is meant to educate the public on the SDGs and the role of journalists to help popularise the goals.
Amadu Lamarana Bah, the President of the Sierra Leone Reporters Union (SLRU), in his statement, stressed on the relevance and benefits of such a programme to journalists: "The Mentoring and Coaching programme is geared towards capacitating journalists on how they go about writing professional stories." The initiative will help to improve the capacity in the country.
Participants identified various themes that the mentees could choose from in doing their reportage. It is hoped that through this Mentoring and Coaching programme, the culture of specialised reporting on thematic areas relating to the SDGs would be achieved.