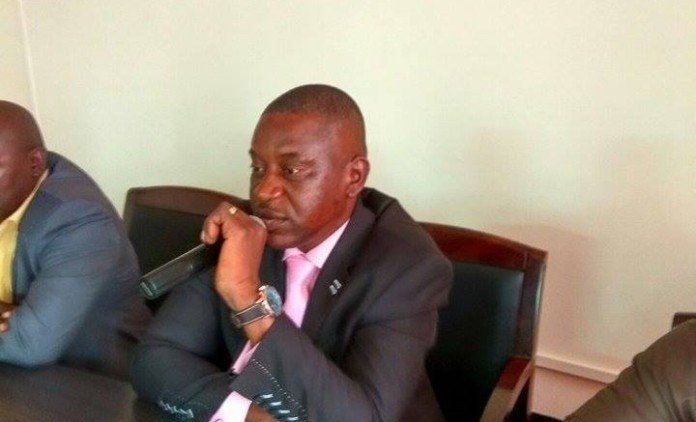 By Amin Kef (Ranger)
Cornelius Oguntola Melvin Deveaux, a prominent figure within the All People's Congress (APC), has expressed concerns about the de-facto leadership of the party, accusing them of misleading supporters and the public. According to Deveaux, the leadership has falsely propagated the belief that nonparticipation of APC elected representatives in governance could lead to a constitutional crisis, a one-party system, and potential sanctions from development partners.
The basis for this notion or false hope, as pointed out by Deveaux, includes referencing unverified social media videos and audios and misinterpreting a recent press release from the Carter Center. He clarified that in the absence of any legal challenge to the presidential election results, as provided for in the Public Elections Act (PEA-2022) and the 1991 Constitution, the outcome should be considered legally valid, despite technical deficiencies highlighted in the Carter Center's press release.
Deveaux further explained that there would be no constitutional crisis even if APC elected representatives refuse to take the oath of office as Members of Parliament or local council authorities. He cited provisions in the Constitution that allow Parliament to function and make decisions even with vacancies in its membership.
Regarding the demands raised in the Carter Center's press release, Deveaux agreed that they were reasonable and in line with international best practices. However, he emphasized that the Carter Center, as an observer mission, lacks the authority to challenge election results or make demands related to the publication of results. Such challenges can only be brought forth by political parties, candidates, or Sierra Leonean voters through a competent court.
Deveaux urged the APC not to boycott governance as a means of challenging election results, stating that legal recourse through the courts is the appropriate way to address grievances. He criticized the party's reluctance to go to court and suggested that the leadership may be using the election results as a cover for their own inadequacies.
In conclusion, Deveaux reassured the public that there is no imminent constitutional crisis but expressed concerns about threats to democracy due to remote control of elected representatives by self-seeking individuals. He called on the APC de-facto leadership to stop misleading their supporters and address the challenges facing the party transparently.