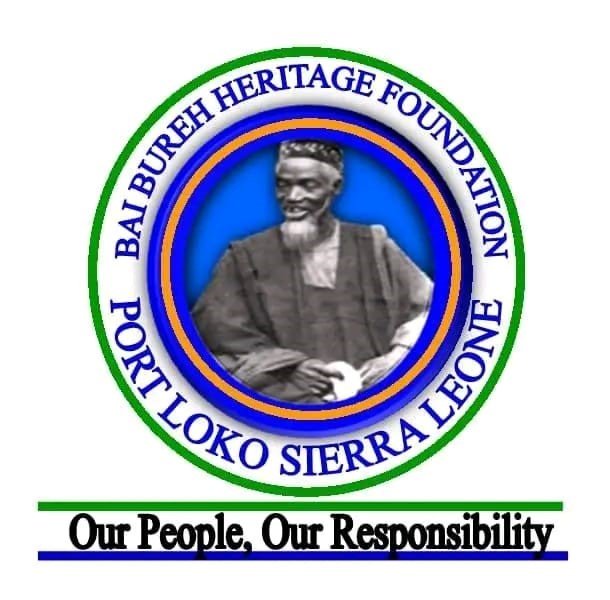 By Alpha Good Kamara
The Bai Bureh Heritage Foundation, a prominent youth-led organization dedicated to societal development and national transformation, is preparing to publish a detailed magazine chronicling its five years of successful operations. Titled "Showcasing Five Years of Development Strides," this publication will signify the Foundation's commitment to documenting and sharing impactful stories resulting from its interventions.
From what this medium learnt, the Foundation's operations revolve around seven key thematic areas: youth empowerment, education, health, WASH (Water, Sanitation, and Hygiene), agriculture, citizens' recognition, culture, and tourism.
Headquartered at #3 Ballie Drive, Off Water Works Road, in Port Loko City's Northwest Region, the organization is said to be driven by a passionate group of like-minded young individuals who strive to maximize their contributions and that of other youth towards societal development and nation-building.
In the understanding of this news medium, the forthcoming magazine will feature a comprehensive account of the Foundation's journey, allowing readers to understand its humble beginnings and remarkable progress in serving the most vulnerable communities. Each thematic area will be highlighted through success stories, demonstrating the positive impact the foundation has made in various sectors.
The magazine will also include a special section known as the "Blue Pages," dedicated to individuals and institutions that have made significant contributions to the Foundation's development initiatives, activities and programs. Those pages, it was also learnt, will showcase the exemplary efforts of those who will be contacted by the organization's Executive Director, Amb. Unisa Fofanah.
Publication of the "Blue Pages", it was intimated, will serve as a token of appreciation and recognition, honoring the adage that emphasizes the importance of acknowledging those who contribute to development.
Furthermore, the magazine will reserve "Yellow Pages" for featuring notable personalities interested in participating in the publication and for advertising purposes. Individuals wishing to be part of the magazine or seeking advertisement opportunities can contact the Executive Director using the provided contact information below.
With the production of the first edition of the magazine nearing completion, interested parties are encouraged to act promptly to secure their spot for publication or advertising.
It was understood that the Foundation's team firmly believes that this milestone will be etched in Sierra Leone's history, marking a community organization's achievement in producing a comprehensive magazine documenting five years of outstanding development strides.
The Foundation, it was stated, takes great pride in its work and remains unwavering in its commitment to reshaping the trajectory and perspectives of community development.
For inquiries and further information, please reach out to the Bai Bureh Heritage Foundation at +23230087623 or +23279070999, or via email at bbhf1808@gmail.com.