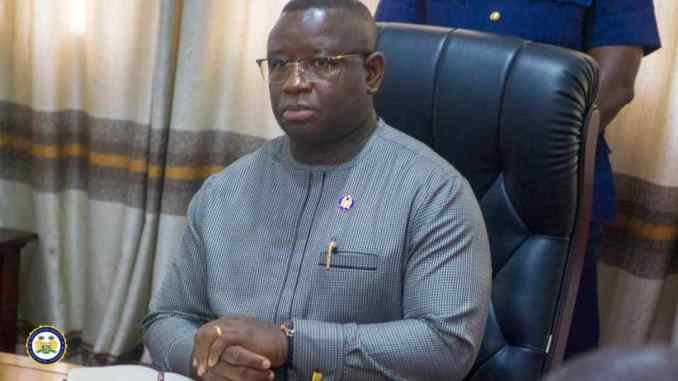 Commentary
The people say they are tired with hearing President Bio and his men and women constantly ringing into their ears that the Government inherited a broken economy. As far as the people are concerned, President Bio told them during the campaign that he is up to the task of fixing the problem, so that is all what they want to hear and what they look forward to – Period.
As it is, President Bio has the daunting task of inducing sustainable development and implanting into the society sustainable peace: Two sides of the same coin.
With more than half of the country's population living on less than USD2 a day, sustainable development is key to sustaining peace and vice versa.
Traditionally, peace has been approached in sequential and separate steps: creating a new governing system; and investing in economic, social and environmental development.
But peace-building and development are symbiotic, like getting fit: you would not stop smoking for a month, exercise the next month, then eat well the following month – you would work on all together.
This is why the 2030 Agenda that contains the SDGs and the Resolutions on the UN's peace-building architecture call for the dissolution of silos and the advancement of a strongly coherent and integrated approach, recognizing that development, peace and security, and human rights are interlinked and mutually reinforcing.
The radical heart of the SDGs is their promise to leave no one behind and to reach the furthest behind first. This is a game-changing commitment to the poorest, most vulnerable people.
Old development agendas might focus on boosting a narrow idea of economic growth, industrialization or social services. Alone, none of these achievements leads to welfare, sustainable economic transformation or sufficient support to a peace process.
They could even worsen tensions in a country if growth is not inclusive, services are captured by an elite or development generates unbalances between regions.
A rising tide only lifts all boats if everyone has a boat. Sustaining peace and sustainable development are two sides of the same coin. For any country to reach a lasting peace, the journey must always be led by its own people.
Peace is not simply a benchmark to achieve. It requires ongoing, dynamic participation from the entire society in its governance and economy to ensure that conflicts don't escalate into violence. That is why a country's development must be inclusive and sustainable; it gives everyone a stake in a shared future.
We are living in a country that is increasingly divided. Peace, stability, human rights and effective governance based on the rule of law are important conduits for sustainable development.
High levels of economic and social insecurity have a destructive impact on a country's development, affecting economic growth and often resulting in long standing grievances among communities that can last for generations. Sexual violence, crime, exploitation are also prevalent where there is conflict or no rule of law. The government must take proactive measures to protect those who are most at risk.
As such, the Sustainable Development Goals (SDGs) aim to significantly reduce all forms of violence, and work with governments and communities to find lasting solutions to conflict and insecurity. Strengthening the rule of law and promoting human rights is key to this process.
Promoting peace and justice is one of 17 Global Goals that make up the 2030 Agenda for Sustainable Development. An integrated approach is crucial for progress across the multiple goals.
The 2030 Agenda requires a greater involvement among governments, civil society, private sector and international organizations to build more peaceful and inclusive just societies. Peace also brings new business opportunities by increasing stability, improving economic prospects and by building social and economic fabric in a community.
The above, principally, more than anything else should be what informs and drives the New Direction Government as it endeavours to create a new humanitarian nation standing on strong prosperous foundations of ideological, economic and cultural independence.