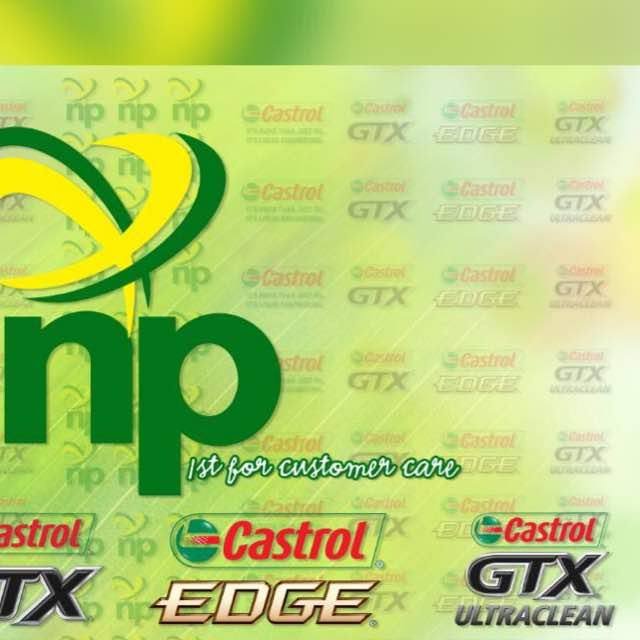 For the growth of any institution, the willpower to expand should be its focus and in this regard, the National Petroleum (NP) Sierra Leone Limited is an embodiment of this will. The establishment of various stations across the country and beyond, in the sub-region, is a testimony of this quality, an integral component in business.
This determination to break new ground and venture where others have not is a quality that is innate in every Sierra Leonean and this is aptly demonstrated by NP-SL. As an indigenously owned petroleum company, it has not been afraid to take the risk and this venture is paying dividend and has earned it the respect of many Sierra Leoneans. Everywhere the company goes; it takes along with it all its services, effectively changing the outlook in its operational areas.
As an indigenously owned company, they are not afraid to take risk and venture into various parts of the country, unlike their counterparts who may prefer to embrace the capital and its immediate surroundings for fear of losing. NP-SL believes in breaking new ground and this has been the driving force behind its expansion drive beyond Freetown, much to the delight of its compatriots. As Sierra Leoneans, this brings pride to its workers and its owners, a typical example of their contribution to nation building.
Formed by 35 Sierra Leonean workers, who dared to plough their end of service benefits into the corporate body, NP-SL is today the leading supplier of petroleum products in the sub-region. This example, if emulated by fellow compatriots, will change the trajectory of the country.
This apparent embodiment of the Local Content Policy turns the wheel of economic development in the country, as it accelerates the conveying of goods and services across the country, enhances the government's revenue generation drive, as more businesses are encouraged to explore hitherto unexplored areas and create jobs for more people. The rippling effect of having fuel to probe further into the interior ensures the delivery of services and goods across the country, thereby encouraging more businesses to flourish and eventually pay more taxes to the government.
Its services are not focused in the capital, but are replicated nationwide. Everywhere they operate, they offer the same services, effectively providing the same services customers are looking for in the headquarter towns. Customers can simply get from its mini mart what they will get in any big town. It is therefore not surprising to see their outlets being patronized heavily by both locals and foreigners across the country. To make the service easily accessible to everybody, NP-SL has introduced the NP Smart Card, which enables organisations and individuals to purchase fuel with the smart card with ease and avert the bureaucracy that previously existed. By introducing this latest technology, it avails its customers to conveniently do transactions. This has increased easy accessibility contrary to unnecessary spending of time to purchase these petroleum products at different filling stations. It has also facilitated the work of government institutions, business people and ordinary citizens who may not wish to carry huge cash on them when travelling across the country.
NP has grown to become one of the most successful indigenously owned companies in this country. Because of its strength through effective management, the company was able to open branches in several West African Countries like Guinea, Ivory Coast, Liberia, and the Gambia.
An outstanding reason which could be stated why this indigenous company is making exceptional inroads is simply because customer care is always taken paramount; always ensuring that customer satisfaction is prioritized. The company truly deserves commendation in that direction.
With well-motivated members of staff who know how to efficiently treat customers, NP has become very endearing to many.
In all the five countries where NP is operating, the company always ensures that petroleum products, in terms of fuel and other lubricants, are available in order to avoid shortage taking place.
It has been established that using charcoal and wood for cooking purposes poses health hazards and depletion of our forests. Against such a backdrop many have commended the company for making it possible to get access to NP gas cookers, which are indeed safe and friendly for domestic use. Gas is as well available at the company\s filling stations which residents in these five West African countries can purchase at affordable prices.
NP Limited has truly made Sierra Leone proud as it continues to fly the Green, White and Blue in West Africa with the story of how we indeed have capable entrepreneurs.