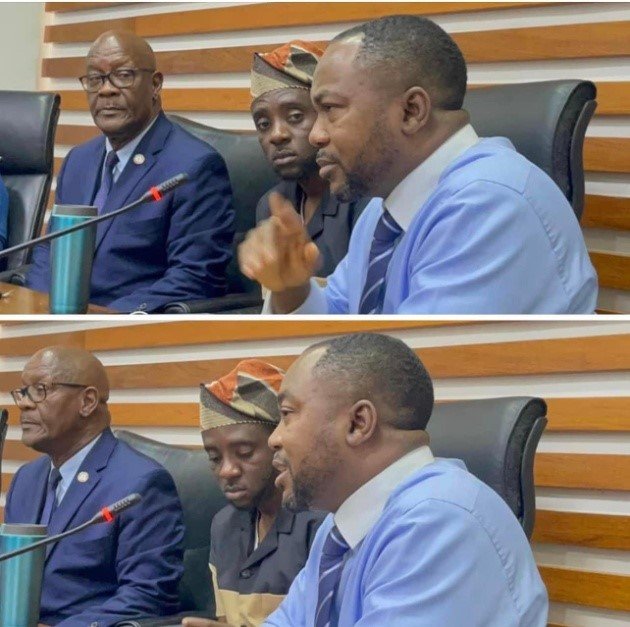 By Alvin Lansana Kargbo
In an official Government press conference on Tuesday 22nd August, 2023, Health and Sanitation Minister, Dr. Austin Demby, voiced his growing apprehension regarding the escalating prevalence of Kush consumption among the youth. The event, hosted at the Foreign Affairs Ministry's Conference Room on Tower Hill, shed light on the pressing need for immediate public health action.
Dr. Demby's deep concern was palpable as he underscored the grave health risks associated with the surging trend of Kush use among the youth. He explicitly defined the act of smoking Kush as a burgeoning public health crisis, with profound physical and mental health repercussions for the younger population. Recognizing the urgency of the situation, Dr. Demby urged the deployment of civic education initiatives and called for a united response from society, healthcare practitioners, and mental health experts to effectively combat this mounting challenge.
In a resolute statement, Dr. Demby emphasized the imperative of a collective approach in tandem with medical and mental health specialists to construct a comprehensive strategy. He particularly stressed the necessity to treat the young generation with empathy, steering clear of stigmatization.
The press conference further highlighted key advancements in the healthcare sector. Dr. Demby celebrated the transformative potential of primary healthcare while acknowledging the Government's substantial investments in this realm. Yet, he advocated for a harmonious approach by enhancing support for hospitals, ensuring citizens' access to a holistic range of healthcare services.
Addressing health security, Dr. Demby disclosed the Government's proactive efforts to fortify response capabilities and readiness for potential outbreaks. He expressed confidence in the pursuit of Universal Health Coverage, anticipating positive impacts on accessibility to primary healthcare services across all geographical locations.
To amplify the reach of quality healthcare, the Government has announced plans for the construction of additional secondary and tertiary facilities. This endeavor aims to provide comprehensive healthcare services to communities nationwide.
In his concluding remarks, Dr. Demby fervently appealed to society to extend compassion to the youth and shun stigmatization, accentuating the shared responsibility of nurturing a supportive environment for their overall well-being.
Prominent Sierra Leonean Journalist, Umaru Fofana, during the Ministry of Information and Civic Education Press Conference called upon the administration led by President Bio to declare a public health emergency. The goal is to address the rampant addiction to Kush in the nation and safeguard the well-being of the country's youthful populace.
In a corroborating statement, Medical Expert, Dr. Abdul Jalloh, confirmed during the weekly Ministry of Information and Civic Education conference that Kush consumption in Sierra Leone had surged from 2% to an alarming 40% over the course of the past two years.