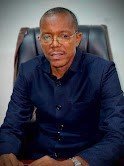 By Amin Kef (Ranger)
Thunderous applauds followed the captivating presentation of the Minister of Lands, Housing and Country Planning, Dr. Turad Senesie,
while he was reporting  on his stewardship to the people of Sierra Leone through the 13th National Delegates Conference of the ruling Sierra Leone People's Party (SLPP).
The Lands Minister systematically explained his strides in ensuring that His Excellency's policy commitment to evenly distribute land resources and provide affordable housing for its citizens is promptly achieved.
He spoke of the introduction of the land raffle initiative which is ensuring that land resources are being fairly distributed to citizens from all walks of life, tribes, regions, religions and political divide.
"A total of Seven Hundred (700) Sierra Leoneans from various backgrounds across the country have benefited from over 1,400 Town Lots of State Land in a transparent and fair raffle draw model that was introduced in little over one year ago," the Lands Minister disclosed, while further confirming that hundreds of other state and non-state actors including parliamentarians, footballers, judges and security sector personnel, among others, have benefited from land allocation across the country.
Dr. Senesie promised that such land allocation ventures will continue in earnest.
He further reported on progress made in the direction of providing affordable housing units for Sierra Leoneans, while disclosing that the Ministry has finalized and signed an agreement for the establishment of a Micro-City at John Obey that will contain some 5,000 affordable housing units.
The Minister further spoke of how he has restored sanity in the lands sector within the shortest possible time as per the directive of His Excellency the President.
He also disclosed that work is already in progress to transform the Lungi area into a brand new city, while pointing out that the land is already being secured for the intended development purpose.
The Ministry, he said, is also generating revenues in billions for the state as a result of standard operating measures being put in place that discourages corruption in the sector.
Dr. Senesie disclosed that the Ministry is currently working towards digitizing all processes in the lands sector to ensure transparency and accessibility.
The Government, he said, will continue the implementation of progressive policies in a professional manner in the interest of its citizens.