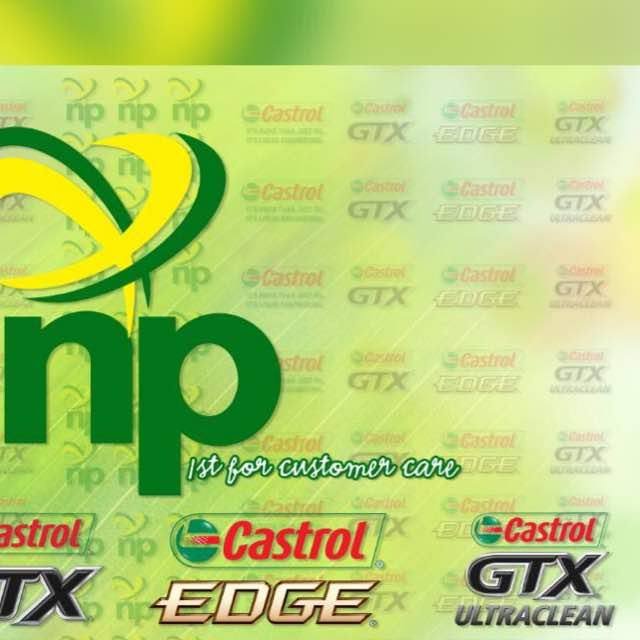 National Petroleum (NP) Sierra Leone Limited is flying this nation's flag in Guinea, Liberia, The Gambia and Ivory Coast where it is doing remarkably well. The company is operating effectively well in these countries, proving jobs for many, as well as revenue to the Governments through the timely payment of taxes.
Established by certain Sierra Leoneans years back, NP has grown to become one of the most successful indigenously owned companies in this country. Because of its strength through effective management, the company was able to open branches in the aforementioned West African States.
An outstanding reason which could be stated why this indigenous company is making exceptional inroads is simply because customer care is always taken paramount; always ensuring that customer satisfaction is prioritized. The company truly deserves commendation in that direction.
With well-motivated members of staff who know how to efficiently treat customers, NP has become very endearing to many.
In all the five countries where NP is operating, the company always ensures that petroleum products in terms of fuel and other lubricants are available in order to avoid shortage taking place.
Enabling their customers to purchase fuel using NP smart cards is making use of latest technology to avail their customers to conveniently do transactions. This has increased easy accessibility contrary to unnecessary spending of time to purchase these petroleum products at different filling stations.
It has been established that using charcoal and wood for cooking purposes poses health hazards and depletion of our forests. Against such a backdrop many have commended the company for making it possible to get access to NP gas cookers, which are indeed safe and friendly for domestic use. Gas is as well available at the company\s filling stations which residents in these five West African countries can purchase at affordable prices.
At most of their filling stations there are mini marts, where various goods are sold making it possible for customers to easily procure them after purchasing fuel. Even if an individual does not go there to purchase fuel, he or she can conveniently purchase what he or requires from the mini mart.
NP Limited has truly made Sierra Leone proud as it continues to fly the Green, White and Blue in West Africa with the story of how we indeed have capable entrepreneurs.