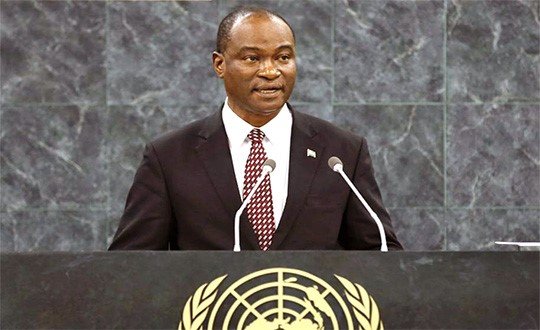 By Abubakarr Harding
According to a Judiciary Media Advisory accessed by this medium, the High Court of Sierra Leone will recommence the high-profile case of The State Vs Saidu Nallo, Adikali Foday Suma, Foday Vahfomba Bawoh, Samura Matthew Wilson Kamara, Kandeh Foday Basil Kamara, and Jules Sanders Davis on Friday, 14th July 2023.
It furthered that the proceedings, scheduled for 11:00 am at Court No.1, will be covered live by AYV, SLBC, Star TV, and FTN as part of efforts to ensure transparency and uphold the integrity of the judicial process.
Among the defendants is Dr. Samura Kamara, leader and erstwhile Presidential candidate of the main opposition All People's Congress (APC) party in the recent June elections. Kamara, alongside his co-defendants, is facing corruption charges related to the alleged misappropriation of public funds.
The Anti-Corruption Commission (ACC) accused Samura Kamara of misappropriating funds intended for the renovation of Sierra Leone's Chancery Building in New York during his tenure as the country's Foreign Affairs Minister under a previous APC administration. He is also facing accusations of misleading the principal in this high-stake corruption trial.