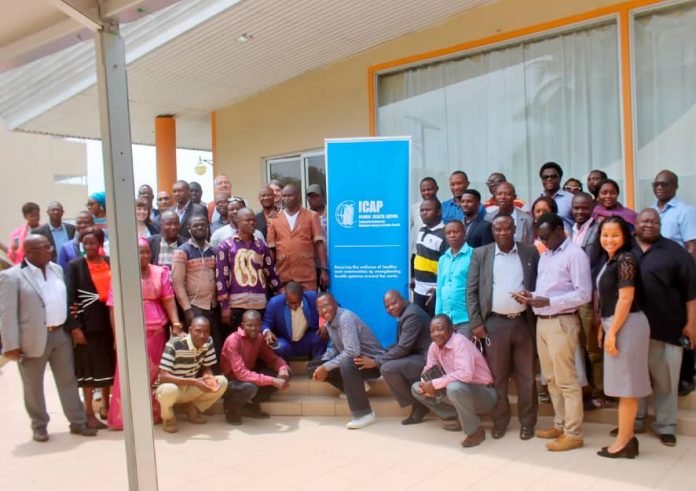 'Relatively, Sierra Leone has high infant and under-five mortality rates at 92/1000 live births and 140/1000 live births respectively. While the country continues to make effort in reducing child morbidity and mortality, vaccine preventable diseases and malaria still account for 30% and 17% of death among children under the age of five according to the Sierra Leone's 2016-2020 Malaria Strategic Plan.
This is according to Dr. Mame Awa Toure who was speaking on Wednesday 17th July 2019 which marked the close of the Ministry of Health and Sanitation Expanded Immunization Program (EPI), implemented by ICAP in Sierra Leone with funding from the U.S Centers for Disease Control Provisions (CDC's) through its Global Immunization Division.
The workshop held at the Bintumani Hotel in Freetown attracted numerous health sector development stakeholders from both the private and public sectors.
ICAP, a global health institution based in New York is keen on empowering the wellness of families and communities by strengthening health systems around the globe.
In collaboration with the Ministry, ICAP intervention in the GID supported EPI program  focused on three dimensions which involved: (1) national scale up of malaria prevention vaccine for infants, immunization, capacity building on Measles 2nd dose vaccine (MCV2) drop out and conducting a formative assessment of immunization and malaria prevention services.
In her overview speech, ICAP Country Director Dr. Mame Awa Toure highlighted both current and future opportunities of the GID Project in Sierra Leone.
"In 2017, the Global Health Security Cooperative Agreement requested ICAP to provide technical assistance to Sierra Leone's Ministry of Health and Sanitation, with  primary focus on Child Health Immunization which includes EPI and Intermittent Preventive Treatment for Infants. "The intent was to implement high impact of child survival interventions across Sierra Leone," she said.
She added that eventually, ICAP/MoHS EPI implementation targeted four districts: Bombali, Tonkolili, Western Area Rural and Western Area Urban. Each district was supported with EPI mentors from ICAP, based in the district to ensure effective support and supervision.
Despite the project's funding limitations, 'I encourage you all to keep ICAP informed about the district engagement as we will be willing share our experiences when necessary. I lure you all to collectively reflect on sustainability measures taking into cognisance your own capacity, resources and the involvement in the communities. Immunization is an effective lifesaving intervention especially for children emphasized,' Dr. Mame stated.
In his speech on the history of the project, Dr. Hardeep Sandhu from CDC Atlanta said: "Many African countries that experienced Ebola outbreak suffered infrastructural damage." The idea behind GID roll out is to rebuild the country's structure which needs more than two or three years.
The Deputy Program Manager of EPI unit at MoHS Lynda Farma chairperson for the workshop emphasized the importance of the project encouraged all districts to work hand in hand to enable similar success though the challenges will be different from the four other districts."
Thanks to ICAP and CDC support Sierra Leone in such crucial area in the health system. "Your work has been successful in all four districts and we've seen the difference and we will lean from you," said Dr. Foday Sesay, District Medical Officer.