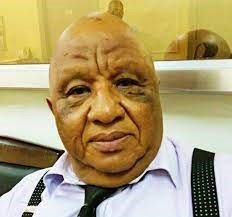 By Amin Kef (Ranger)
In a recent statement, legal expert Francis Gabbidon Esq., who also serves as a Law Lecturer at Fourah Bay College, emphasized the historical significance of Sierra Leone's diplomatic relationship with Israel. Dating back to Sierra Leone's attainment of independence in 1961, Israel emerged as one of the earliest nations to establish diplomatic connections with the West African nation.
During this period, Israel solidified its presence through an Embassy situated in Freetown, along with diplomatic residences strategically located at Signal Hill and Hill Station. Beyond diplomatic ties, Israel made noteworthy contributions to Sierra Leone's post-independence infrastructure development, facilitated by prominent construction companies such as National Construction Company Ltd., Solel Bonem, and Dizen Goff.
The Israeli construction firms were instrumental in the creation of essential structures in Sierra Leone, including the iconic Parliament Building, which was completed in time for the nation's Independence celebrations. Other notable accomplishments encompassed the Bank of Sierra Leone, Sierra Leone Post Office, Oil Refinery, Kingtom Power Station, Cape Sierra Hotel, vital parliamentary and Regent-to-Hill-Station roadways, and the Benguema Military Training Barracks and Training School.
A significant aspect of Israel's engagement was the provision of scholarships to Sierra Leonean students, enabling them to pursue diverse fields of study at renowned institutions in Tel Aviv. Programs ranged from medicine and teacher training to trade unionism, military intelligence, and security.
Advocating for a reciprocal enhancement of diplomatic relations, Gabbidon proposed that Sierra Leone should establish its own Embassy in Israel, encouraging the Israeli Government to re-establish its previous Embassy in Sierra Leone. This renewed cooperation, he asserted, could yield mutual benefits in sectors such as agriculture, horticulture, medicine, technology, and information technology. Of particular importance was the prospect of collaborating with Israel's world-renowned intelligence organization to bolster Sierra Leone's own Intelligence and Security Agency.
The historical connection between the two nations has also seen notable Israeli figures visiting Sierra Leone in the past, including Abba Eban, the Foreign Minister; Golda Meir, the Prime Minister; and David Kimche, Director of Foreign Affairs.
In a contemporary context, other countries that have recently established diplomatic relations with Israel include the United Arab Emirates (UAE), Bahrain, Morocco, Oman, Brunei, and Sudan. As Sierra Leone contemplates the road ahead, the call to rejuvenate its diplomatic rapport with Israel opens up avenues for shared growth and development across various sectors.