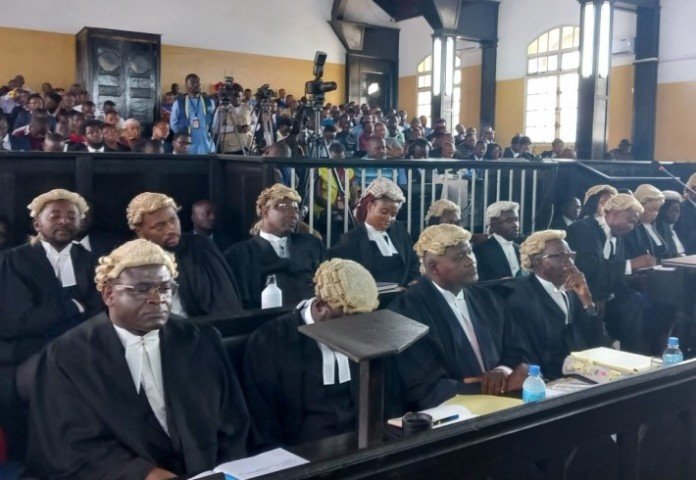 By Amin Kef (Ranger)
Sierra Leone's Supreme Court, on the 27th January, 2023, ruled that the general elections to be conducted in June be held under the proportional system of representation as proclaimed by the president. The panel unanimously agreed that the electoral commission acted within the law to advise on the PR system.
It could be recalled that a matter was filed by J.F.K and Partners on behalf of the first Plaintiff, Hon. Abdul Kargbo and the second Plaintiff, Councilor Hakiratu Maxwell-Caulker against the Attorney General and Minister of Justice as first Defendant and the ECSL as the second Defendant on the usage of the District Block Representation system or the PR System.
In their declarations, the Supreme Court Justices; Hon. Justice D.B. Edwards (presiding), Hon. Justice N.C Brown-Marke, Justice M. Deen Tarawally, Hon. Justice Alusine Sesay and Hon. Justice A.I Sesay dismissed all the claims made by the Plaintiffs.
"An order restraining the 2nd Defendant, Electoral Commission, its agents, servants, privies or however called from taking steps aimed at conducting the June 2023 multitier public elections on the District Block Proportional Representation system is refused," Chief Justice Edwards said in agreement with his colleague Justices.
The legal representative of the Electoral Commission for Sierra Leone, Emmanuel Saffa Abdulia Esq, pointed out that the Supreme Court agreed with his argument affirming how it is constitutional for his Client- ECSL- to organize the election by districts block system in the absence of a boundary delimitation exercise.
The Defence Lawyer furthered that the right to vote and be voted for has not been violated or interfered with and that the purpose of election is to ensure people vote and that is going to happen further maintaining that the ECSL is independent, has supervisory powers over election and is ready to conduct a credible election come 24th June, 2023.
As was stated some have applauded the Judiciary for fast tracking judicial process of the matter further stating that it was done in a way that must be satisfactory to all the parties involved.
Some have described what transpired in Court No. 1, Main Law Courts Building in Freetown as a novelty in the dispensation of justice maintaining that the speed in concluding the issue, on the part of the Judiciary was indeed impressive