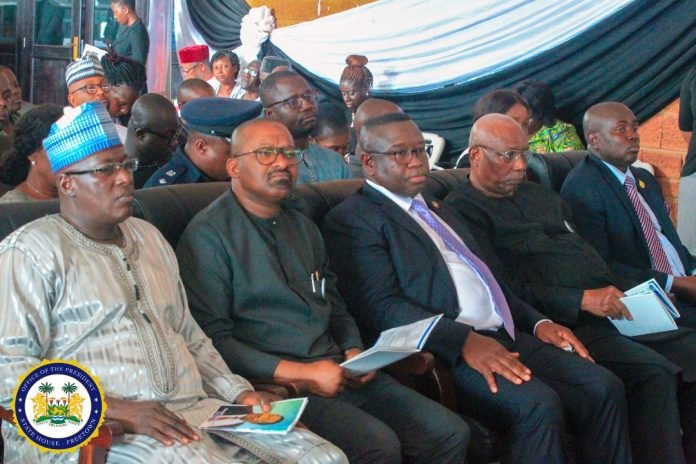 His Excellency President Julius Maada Bio has joined family members and loved ones to mourn the Late Major-General Mohamed Sheku Tarawallie during a laying out ceremony at the House of Parliament in Freetown on Tuesday 30 April 2019.
The retired military leader, who passed away on Wednesday 10 April 2019 in London, United Kingdom, was born in 1941 in Dankawali, Falaba District. He was a retired officer in the Republic of Sierra Leone Armed Forces, RSLAF, and rose to the rank of Major General and Military Commander.
Various tributes and well wishes for the Late Major Tarawalli were delivered by representatives of the RSLAF, Political Parties, his family among others. The Late Major Tarawalli would be remembered as a patriotic and gallant officer who was devoted to duty, persevered, and selfless in serving his country.