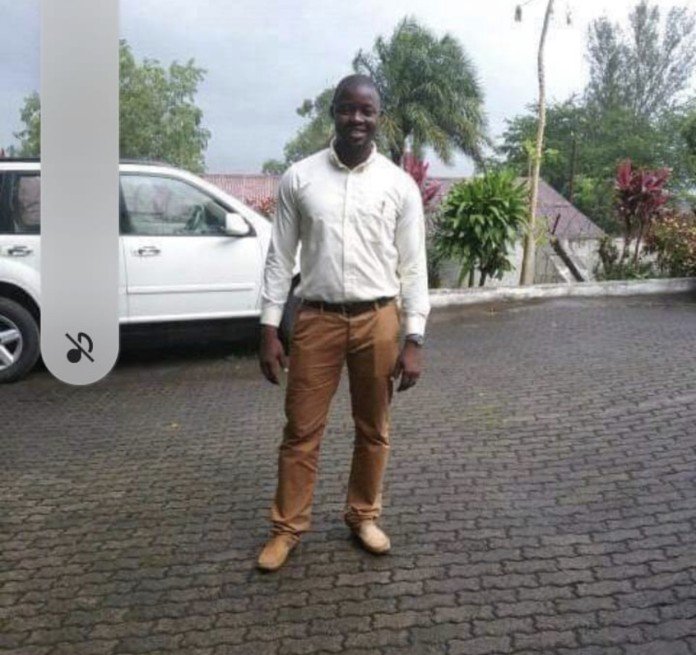 By Samuel Kargbo
Reports reaching this medium from the Northern town of Mashibra, Tonkolili District, revealed that a young man by the name of Ibrahim Osman Bangura is being sought after by members of the dreaded Secret Society, 'The Poro', after escaping from the secret society shrine halfway through initiation to replace his late father, a senior member of the society, In accordance with the society law and tradition.
According to Investigation mounted by this medium in the town, Ibrahim Osman Bangura is the only son of the late Pa Alimamy Santigie Bangura, Section Chief and a senior member of the 'Poro Secret Society', a dreaded secret society in the country, and also a devout Muslim
He had been told that he should replace his father in accordance with the tradition, a directive he vehemently refused. After a year away from the village, the elders in the Chiefdom invited him to a ceremony, allegedly to commemorate one year of his father's demise. Our source, who wishes to remain anonymous for security reasons, explained that the said reason for the invitation was a farce and that the visit was to coincide with a village celebration that will be held at the Town center.
Ibrahim Osman Bangura is said to have arrived at the Town center oblivious of the plan abduction. While in the company of some youths, a young man shouted some society chant and a group of men descended on Ibrahim and dragged him away into the society bush in a nearby forest.
Our source, a close friend of the late father, disclosed that in the early hours of the family day, Ibrahim Osman Bangura was stripped naked, amidst stiff resistance from him, leading to heavy beating from society youths. Overpowered, he was held to the ground while an elderly member of the society, charged with the responsibility to commence the first set of ritual, began cutting different parts of his body with a razor blade and inserting some concoction into them. He admitted that during the said process Ibrahim Bangura was busy shouting, and later fell helpless, apparently due to the bleeding. He was then left in a corner of the shrine, watched by some youths.
Our source furthered that they were awaken by an alarm raised by the youths guarding Ibrahim Bangura that he had escaped and gone deeper into the forest. A team of society members then pursued him to no avail. Returning with news that he had managed to escape capture, society members then stormed the family house where he was staying. They threatened to kill anyone who habors him, as it is a taboo for anyone to see what obtains at the shrine without being completely initiated, and anyone hiding such individual is constantly an accomplice and liable to serious punishment.
Another source told this medium that there are reports that Ibrahim Osman Bangura was discovered in a pit by one hunter in a nearby village and had rescued him, and was seen limping. The said hunter was contacted, and he disclosed that after rescuing Ibrahim, he brought him to a small hut near the highway and returned into the bush for some herbs to treat his wounds, but on his return he did not find him. He also disclosed that some people had come to look for him, armed with machetes.
This medium also visited Ibrahim Osman Bangura's family, but we were told that since he was abducted on that fateful day, they have not seen him. They furthered that they could not go to the police or the Chief, as they are members, and discussing secret society matters was a taboo.
As we go to press, the whereabouts of Ibrahim Osman Bangura are still unknown, and the secret society members are still looking for him, issuing threats against his life.