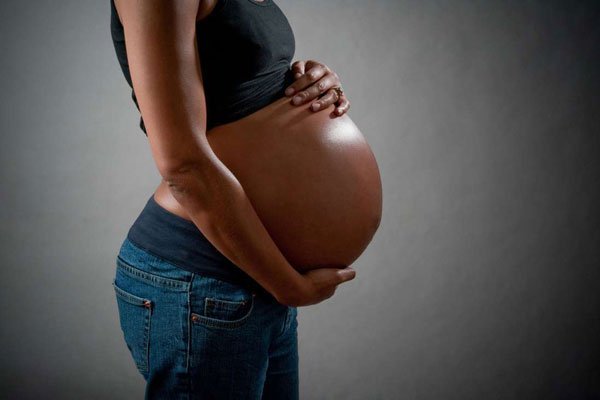 The ECOWAS Court of Justice has fined Sierra Leone $10,000 for delaying defence in a case where human rights groups are challenging its ban in 2015 on pregnant school girls going back to school. The case resumes on June 25, 2019 in Abuja, Nigeria where the regional court sits.
The Court of Justice of the Economic Community of West African States (ECOWAS) fined Sierra Leone $10,000 on Tuesday for filing its defence late in a case by rights groups against the ban on pregnant girls from school.
The case was filed on May 17, 2018 by Children International-Sierra Leone, Women against Violence and Exploitation in Society, and Child Welfare Society-Sierra Leone.
Other parties to the suit are Equality Now and the Institute for Human Rights and Development in Africa.
However, an application to file defence was made on February 25, 2019, about a month after the applicants sought a default judgement on January 23, 2019.
"My lord, this case has gone on for too long and we will like to resolve it once and for all; it is expensive coming all the way from Banjul to court every time to appear in this case, "counsel for the applicants Mr. Oludayo Fagbemi moved presiding Judge Edward Asante.
The applicants wanted the defence application struck out for having been overtaken by events with Justice Asante reprimanding the government for anticipating the case would be struck out.
"You waited for them to file an application for judgement against you before you pre-empted it with this application. Obviously, they are perfectly within their rights in entitlement to costs and therefore we award costs against you of $10,000," Justice Asante said.
It could be recalled that in 2015, Sierra Leone banned pregnant school girls from continuing with education after a rise in rape and sexual abuse. There was a spike in teenage pregnancies then attributed to poverty and children living alone in the wake of the deadly Ebola outbreak.
Rights groups said the ban compounded the stigma surrounding teenage pregnancies and set back thousands of girls in their studies.
The groups want a determination that Sierra Leone has violated international law on the rights of the child to which it is a signatory.
They seek to have the ban reversed.
Sierra Leone and many African countries are signatories to the African Charter on the Rights and Welfare of the Child; the African Charter on Human and Peoples' Rights; the Protocol to the African Charter on the Rights of Women in Africa; the Convention on the Elimination of all Forms of Discrimination against Women and the Convention against Torture.