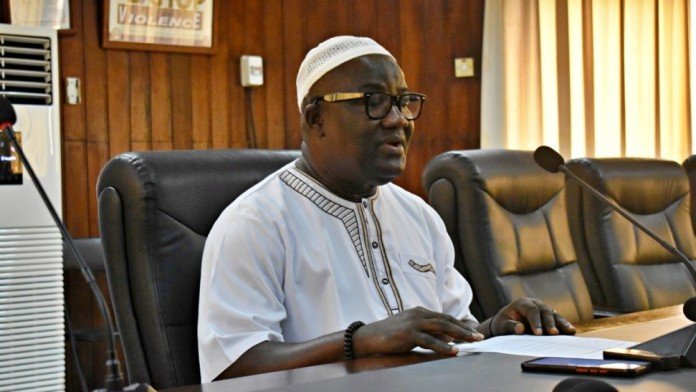 By Amin Kef (Ranger)
The 2023 General Elections in Sierra Leone kicked off on Saturday  20th May, 2023 as elections for Paramount Chief Members of Parliament (PCMPs) for five districts namely: Falaba (6 candidates), Bonthe (3 candidates), Kambia (2 candidates), Pujehun (2 candidates) and Bombali (2 candidates) were conducted .
It must be noted that according to Section 74(1)(a) of  the 1991 Constitution of Sierra Leone  residents of every district in the Provinces, shall elect one of their Paramount Chiefs to represent the district in Parliament as a Paramount Chief Member of Parliament (PCMP).
There are now 14 Districts in Sierra Leone and so elections must be conducted for 14 PCMPs who will sit in the next Parliament.
Worthy of note is that PCMPs are differently elected from the other class of Members of Parliament popularly called the OMPs (Ordinary Members of Parliament).
As a result of the impasse or the infamous "32-32" debacle during the 1967 General Elections, all PCMP Elections are now conducted few weeks before OMP Elections.
Hence the PCMP Elections for the next Parliament were conducted on the 20th May, 2023 whilst the OMP Elections are slated for 24th June .
However, only 5 out of 14 districts had ECSL conducting elections for PCMPs on Saturday, 20th May, 2023 simply because the Paramount Chiefs in the remaining 9 districts have, by various means of consensus amongst themselves, decided to choose one of their numbers to go UNOPPOSED.
Initially, it was 7 districts (Tonkolili, Port Loko, Karene, Bo, Moyamba, Kailahun, Kono) with unopposed PCMPs but later on ECSL confirmed the withdrawal of all but one candidate in Kenema and Koinadugu respectively; thus leaving only 5 districts within which ECSL conducted the Elections namely: Falaba, Bonthe, Kambia, Pujehun & Bombali.
In another development, the Electoral Commission for Sierra Leone (ECSL) held a national PPLC/Stakeholders meeting on the 21st May, 2023 at the PPRC Conference Hall, 6th Floor on 9 LAMINA Sankoh Street in Freetown.
The topic that was extensively discussed was the Election Campaign Calendar for all levels: Presidential, Parliamentary, Local Council and Independent Candidates. At the end of the discussions what clearly came out was that all the Political Parties and other actors now have a timetable outlining when and how to embark on their political campaigns and what penalties are in store for any violation.