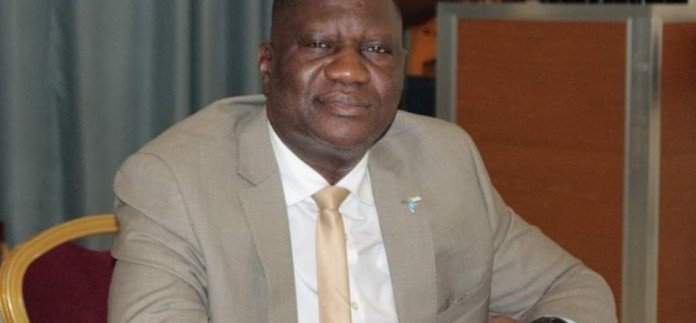 By Amin Kef (Ranger)
Audit Service Sierra Leone (ASSL), in a recent development, has issued a public notice dated August 22nd, 2023, highlighting a pressing matter regarding financial transparency and accountability. According to Section 119(2) of the 1991 Constitution, it is mandated that the Auditor-General conducts audits on the Public Accounts of Sierra Leone as well as all public offices, including Governmental bodies, courts, universities, and similar institutions. This also extends to statutory corporations, companies, and organizations established through parliamentary acts or other means involving public funds.
Citing Section 86(1) of the Public Financial Management Act of 2016, the ASSL emphasized that entities falling under subsection (3) of Section 86 are required to submit their annual financial statements to the Auditor-General within three months of the closure of a financial year.
The Act further clarifies that the annual financial statements of public enterprises should be subject to audit by the Auditor-General or another appointed auditor, as specified by Section 118(1)(b) of the same Act.
The Acting Auditor-General of Sierra Leone has revealed that a number of key institutions have failed to meet their obligations by neglecting to submit their financial statements for auditing purposes. These institutions and their corresponding years of non-compliance are as follows:
1. Sierra Leone Housing Corporation – 2022
2. Electoral Commission Sierra Leone – 2022
3. Sierra Block Concrete Products Limited – 2022
4. Sierra Leone State Lottery Company Limited – 2022
5. Sierra Leone Broadcasting Corporation – 2022
6. Sierra Leone Telecommunication Company – 2020 to 2022
7. National Investment Board – Since its Formation
8. National Asset Commission – Since its Formation
This significant failure to fulfill their auditing requirements raises concerns about the transparency and accountability of these institutions. Given their receipt of substantial funds from budgetary allocations and Government subsidies, the aggregate amount of finances involved is considerable.
The citizens of Sierra Leone are now looking to these institutions to rectify this issue promptly and adhere to their financial reporting obligations. The expectation is for a thorough and diligent accounting of the funds entrusted to them, as this is crucial for upholding the principles of fiscal responsibility and effective governance.