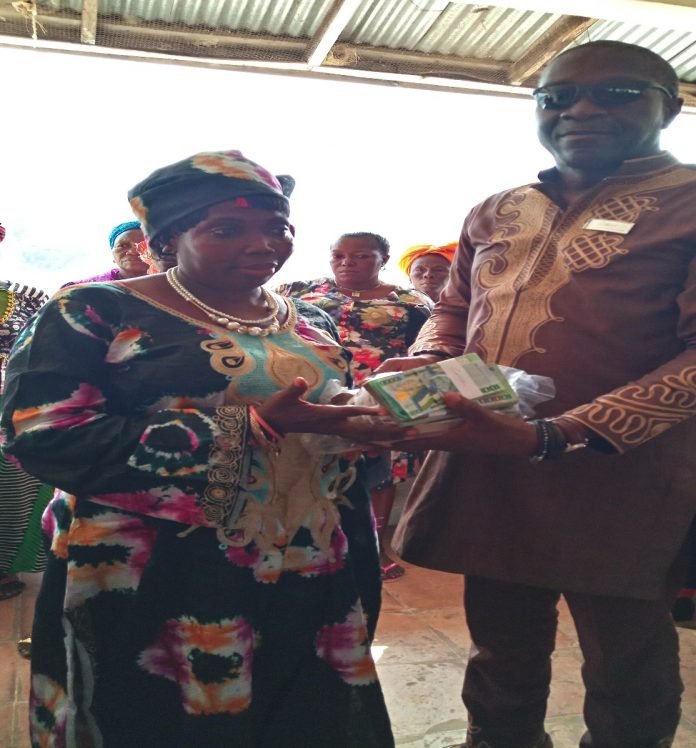 Aminata Kamara, 41 had no idea of International Women's Day celebrated on March 8th across the World. The mother of four was not the only woman who didn't have the slightest idea of a day set aside by the United Nations in solidarity with the women of the world. Aminata was among hundreds of women in Yele Chiefdom, Tonkolili District and possibly other parts of rural Sierra Leone who had remained ignorant of the several policies and programs meant to emancipate their lot.
In his nationwide address on International Women's Day, President Julius Maada Bio called for collective efforts to address the challenges faced by women in Sierra Leone. The President believed the development of our women and girls must transcend "mere words…and mere acknowledgment of an obligation."
Apparently, the 8th of March would have been of little significance to the women in that part of the country had the Gilo Education and Economic Development (GEED) Foundation, not arrived to complement government efforts by commemorating the day with the presentation of an entrepreneurial package for the Gbonkolenken Market Women Association. This had come after similar packages to women in Bonthe, Western Area, Bo and Masiaka.
The event which took place at the Yele Court Barry saw 30 women petty traders receiving motivational soft commercial packages which they are expected to repay in eight months. "Our focus is to ensure more women benefit from these motivational boosters and help them become self-reliant," said founder and Director of GEED Foundation, Dr. Walton Ekundayo Gilpin. Gilpin said he started his organization in 2008 whilst working in the diaspora and has carried out several humanitarian interventions – helping school children and women in some parts of the country. "These humanitarian activities have been largely personally funded, with some support from the Good News Prayer Group. I believe every citizen with the means has a responsibility to do something similar and help bridge the poverty gap in our country…this is not just the responsibility of government…it should be a collective responsibility," he maintained.
The event was climaxed by the feeding of over 200 women and children in Yele as well as the formal launching of the GEED Foundation in Tonkolili District.
As they returned home in apparent adulation, Aminata and her 29 compatriots were visibly happy at the prospect of an increase in their business capital made possible through the kind gesture of Walton Gilpin – a banking executive and a philanthropist with an insatiable appetite to reach out to his less fortunate compatriots.
GEED Foundation is a none political, none profit and progressive organization. Its major focus is on supporting Women and Children, with the aim of improving human capital and the development index in Sierra Leone.