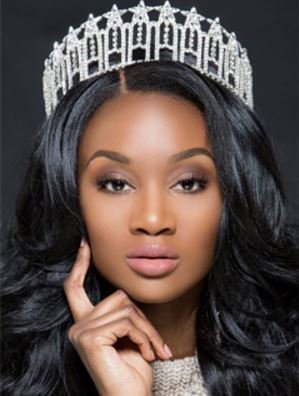 It has been revealed that the elite Miss Sierra Leone USA (MSLUSA) Leadership and Scholarship Pageant is back this year, 2019! Over the past several years, the MSLUSA pageant has been produced by IAMSL under the label, Miss Independence USA. This year IAMSL is teaming up with SiA Inc. and C&C Promotions to relaunch MSLUSA this fall 2019.
Once again, this unique pageant brand focuses on more than African women's undeniable beauty and elegance; emphasize women's empowerment through leadership, community service as well as academic excellence!
This year's winning prize includes a round-trip ticket to China in November to represent Sierra Leone at the Miss Tourism 2019 Pageant and to Sierra Leone next year to compete for the Miss Universe Sierra Leone 2020 crown.
More great information on how to take part in the DMV's hottest Salone show of the year will be communicated!
For more information please contact via WhatsApp:
Natasha Swadu Beckley (IAMSL): +1.202.384.8441
Mohamed Kosia (C&C Promotions): +1.571.551.8437
Fuambai Sia Ahmadu (SiA Inc.): +1.202.904.0023