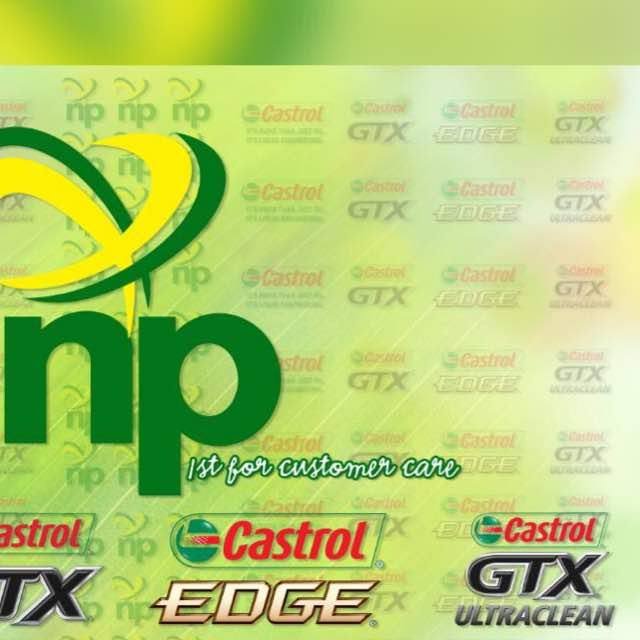 Make no doubt about it that the national Petroleum (NP) Sierra Leone Limited is undoubtedly the biggest and leading petroleum company that is currently operating in the country, Liberia, Guinea, The Gambia and Ivory Coast. Over the years the company has grown exponentially to the total admiration of many in and out of the country. It can now boast of having well functional filling stations in various parts in the other aforementioned countries where it is operating including ours, dealing in various petroleum products somehow making life s comfortable for residents through efficient service delivery.
What is so striking about NP is the indisputable fact that all its filling stations are constructed in a state of the art manner, very neat and attractive. Painted in Green and Yellow colours its filling stations are very endearing and eye catching luring many to do business with the company. Synchronizing with the Green and Yellow of its filling stations is the same colours of the uniforms of its pump attendants making those business entities exquisite and adorable.
Naturally, individuals fall for beauty; whether it is for a sexy lady, a luxurious car, a palatable house or an attractive office. They go for good-looking things and will want to associate with them.
The sense of making customers be in a cosy environment is a strategy that has been skilfully harnessed by the competent managerial team that is at the helm of affairs at NP and smacks of enhancing customer care…to always make customers feel comfortable and it is paying dividends. It is no wonder why in some of these filling stations where ideal entertainment areas are demarcated one will find many hanging out, socialising especially during the weekends. People like to shop at their mini marts.
With no exaggeration the National Petroleum (NP) Sierra Leone Limited is really dominating the business landscape in the country, having created a niche as a very successful entity that had been and still continues to contribute tremendously towards overall national development. NP has directly given numerous jobs to Sierra Leoneans and indirectly through its partnership with other business entities and individuals.
The company is one of the largest taxpayers to the National Revenue Authority (NRA),partly providing the necessary revenue that Government needs to undertake development initiatives.
It is on record that behind any successful entity there must be a competent managerial team at the helm of affairs to come up with fine initiatives, ensure they are effectively implemented as well as meaningfully strategizing in order to realise optimal returns. This competent and result-oriented team is what exactly NP has been blessed with since it was established by 35 Sierra Leoneans who bought shares from Government years back. The Managerial team has been efficiently ensuring that initiatives and policies that would keep the company growing are solidly rolled out, that customer care is prioritised and staff morale enhanced.
The selflessness and commitment of the shareholders have made it possible for the company to empower many Sierra Leoneans and at the same time put it at a vantage position to continue to open more filling stations across the country. That again is another secret that keeps catapulting NP to the enviable position it currently occupies.
A hundred percent Sierra Leonean owned entity, this unprecedented buoyant petroleum company is well known for customer care. It has maintained a good business relationship and rapport with its numerous customers who are realizing optimum satisfaction in dealing with NP. The company deal with individual drivers, companies, public institutions among others, always ensures that its various petroleum products are available and selling at affordable prices. This keen symbiotic relationship with its customers has been paying dividends always resulting to a win-win scenario making NP very endearing to all and sundry.
Again, the company has a good working relationship with the Petroleum Directorate, the body that oversees all Petroleum companies operating in the country. The regulatory body has over the years showered praises on NP for efficiency and effective service delivery pledging to continue giving it the necessary technical support it deserves.
The company is also known for offering Sierra Leoneans NP Gas cookers of various sizes which are affordable, safe and very friendly to use. NP Gas could be purchased at all their filling stations across the country.
NP epitomizes the local content policy. Indeed, a truly indigenous company, all its workers are Sierra Leoneans dispelling the wrong notion that successful companies or business entities could only be operated by foreigners.NP has shown that indigenes can do it better.
The company's result-oriented managerial team will definitely and sustainably continue to put NP at the top.
Always attractive as a real Caribbean beauty Queen, NP, has become the darling that many are craving to embrace and she is there with open arms ready to welcome serious minded customers. However, she is not cheap!.