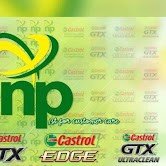 By Amin Kef (Ranger)
In the bustling landscape of Sierra Leone's business sector, NP-SL Ltd stands as a shining beacon of success and progress. This indigenous petroleum giant has garnered widespread acclaim for its substantial contributions to the nation's overall development.
NP-SL Ltd has emerged as one of the most prosperous and impactful business entities in the country. Its impressive track record of growth and expansion extends beyond Sierra Leone's borders, with branches established in Guinea, Liberia, Ivory Coast and The Gambia.
This 100% indigenously-owned company has played a pivotal role in reducing poverty across the region by providing employment opportunities to residents in the aforementioned countries. Additionally, NP-SL Ltd has emerged as one of the largest contributors to the National Revenue Authority (NRA), bolstering the Government's financial capabilities to initiate various developmental projects.
One of the key strengths of NP-SL Ltd lies in its highly competent Management team. This team consistently devises innovative initiatives and ensures their efficient implementation, generating substantial value for stakeholders and customers alike.
Founded by 35 Sierra Leoneans who purchased shares from the Government years ago, NP-SL Ltd has experienced remarkable growth and resilience in the face of adversity. The unwavering determination of its Shareholders and Management has propelled the company to unparalleled heights within the sub-region.
For those familiar with NP-SL Ltd, its commitment to customer care is a defining trait. Prioritizing customer satisfaction has been integral to the company's ethos, resulting in positive feedback and enduring customer loyalty.
The dedication and selflessness of NP-SL Ltd's shareholders have not only empowered countless Sierra Leoneans but also positioned the company to continue expanding its network of Filling Stations across the nation, further fueling its success.
NP-SL Ltd maintains strong and enduring relationships with its diverse customers within the sub-region. Many customers have lauded the company for consistently providing high grade petroleum products at affordable prices fostering a mutually beneficial relationship.
The regulatory body overseeing petroleum companies in Sierra Leone, the Petroleum Regulatory Authority (PRA), has commended NP-SL Ltd for its exceptional service delivery wherever it operates.
When it comes to the implementation of the Local Content Policy, NP-SL Ltd stands out as a shining example, boasting of a workforce that is 100% indigenous, particularly in Sierra Leone. This commitment to local talent is a cornerstone of the company's success.
NP-SL Ltd's results-driven Management team is poised to maintain and sustain the company's position within the petroleum landscape with its exceptional performance extending to all the countries in which it operates, with promising prospects for further expansion on the horizon.
In addition to its core petroleum business, NP-SL Ltd also offers the highly efficient NP Gas cooker, available in various cylinder sizes. These cookers, sold at the company's Filling Stations and authorized dealers, have gained a reputation for their exceptional performance and are in high demand.
The introduction of the NP Smart Card has revolutionized the purchasing experience for customers, allowing them to buy petroleum products without the need for physical cash. This not only enhances personal security but also promotes transparency, particularly when delegating someone else to make a purchase.
In conclusion, there is no doubt that NP-SL Ltd is a success story and its unwavering commitment to growth, customer satisfaction and local development positions it as a shining example in the business landscape of Sierra Leone and beyond.