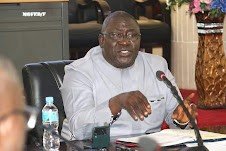 By Amin Kef (Ranger)
Grown up Sierra Leoneans will be heaving sigh of relief that after a long period of waiting to obtain national identity cards finally they will be able to access them. Many have faced embarrassments just because when sometimes identification is demanded other forms of identification produced were not accepted.
Against such a backdrop, the National Civil Registration Authority (NCRA) has been working assiduously to ensure that all arrangements were made and implemented for the production of National and Non-National Identity Cards.
According to the Director General of NCRA (National Civil Registration Authority), Mohamed Mubashir Massaquoi, the National Identity Card is mandatory for all Sierra Leoneans aged 12 and above adding how the National ID card will soon become a requirement to access critical services in the country.
Mr. Massaquoi furthered that the country's National Identity card is mandatory and has a life span of five years. It can be accessed at any of the NCRA branches across the country.
The NCRA Director General noted that the Non-National Identity Card is also mandatory for non-Nationals. It has a life span of one year. He added that the Non-National Identity card is a requirement for Residential and Work Permits.
Mr. Massaquoi assured Sierra Leoneans that the ID Cards are of high quality with resounding security features and specifications that are in line with international standards.
He assured the public that His Excellency President Dr. Julius Maada Bio will officially launch the production of ID Cards (ECOWAS, National and Non-National) on the 30th January, 2023.