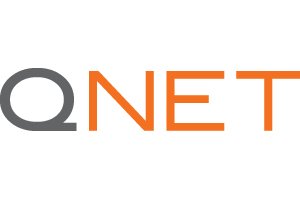 It will be recalled that in our last edition dated 15th April 2019 we published a story captioned "Government Urged to Probe Qnet" in which it was insinuated that the company is operating a scheme that is cunningly duping unsuspecting Sierra Leoneans of their hard earned money by giving them the impression that it will multiple them but such never transpires. Furthermore, it was alleged that individuals are fooled to register with the company by paying Le 6,500.000 and bring onboard more members with the view that compliance will put a new member at a vantage position to reap fruitful rewards. After a thorough investigation was mounted it was discovered the aforementioned claims are totally erroneous and misleading.
It was understood from that in-depth investigation that QNET pledges to give the direct selling industry the best and most professional representatives in each region in which it does business. "We are the pioneers and the voice for the direct selling industry in many emerging economies and we take that responsibility serious. Our mission is to educate, inform and train our Independent Representatives to uphold the highest standards in conducting business. As aspiring entrepreneurs, they are not just building a business that helps them become financially independent; they are leading a wave of change," an official pf the company disclosed to this medium.
Under #QNETPRO they conduct training programs and online seminars, create awareness through social media campaigns and videos, provide educational materials through online and offline channels, and help instill in their distributors a sense of pride for being at the forefront of a thriving industry.
Focused on training new and existing Independent Representatives (IRs), the company's dedicated group of professional network marketing trainers travel the world to conduct on-ground trainings to advocate the principles of building a powerful and sustainable direct selling business in a responsible manner. These trainings support their pledge to give the direct selling industry the smartest, exceptionally professional, and most successful distributors the industry will be proud to call their own.
QNET believes in walking the talk. At this time, when the direct selling industry is becoming a profession of choice in many emerging economies, it is important to set high standards. In the last 3 years, QNET has terminated numerous IRs in more than 30 countries for non-compliance, policy violations, or unethical practices.
Direct selling is a growing and exciting industry that provides companies an alternative channel for the distribution and sale of products and/or services directly to customers, away from a traditional retail location. The industry uses a variety of distribution methods; multilevel marketing and network marketing being two of it.
The rise of the emerging middle class market, technological innovations and a relaxing of restrictions on capitalism has triggered a major growth in this industry. As more people begin to discover the benefits of a market-based economy, entrepreneurism has flourished.
QNET offers a well-researched and carefully developed array of exclusive products that are purchased by our customers all over the world through our secure, robust and reliable online store.
The company has three main categories of customers:
Retail Customers – The ones that regularly purchase our products but do not join the business aspect of direct selling.
Potential IRs – The ones who purchase our products and enroll themselves in the business opportunity.
Existing IRs – The ones who regularly purchase our products while building a thriving network marketing business.
It was further learnt that the company' mission is to contribute to the global community through the daily application of RYTHM – Raise Yourself To Help Mankind. They do that by helping individuals achieve their goals and lead better lives through a combination of an entrepreneurial business opportunity with life-enhancing products.
QNET's products and services have the overarching goal of making complete wellbeing accessible to all. By wholeheartedly joining QNET, individuals help achieve a balanced life with a healthier body, mind, and spirit.