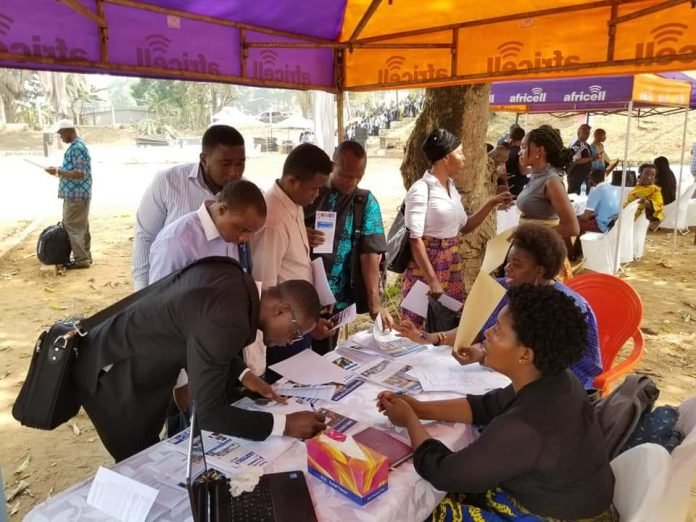 On Friday 1st March the Salone Job Fair 2019, organized by careers.sl in partnership with the National Youth Commission, Radisson Blu Hotel, Africell and Sierra Leone Brewery Limited, created an opportunity for many young unemployed Sierra Leoneans, including graduates to interact with many employers. This fair brought to the fore the glaring challenges of unemployment among young people, as hundreds of unemployed youths, queued at the Salone Job Fair 2019. Many young new graduates saw the event as their first chance to enter the employment world.
James Tamba Kallay graduated two weeks ago with Honors in Mass Communication, Fourah Bay College. He said, he was "eager to work", adding that empowering young people was key to national development and self-empowerment.
Khadija is a graduate in Applied Accounting and has been employed since 2017 but looking forward to better opportunities. "I decided to come to the job fair to be exposed to other employers, she said.
She added that the job fair was full of experiences "I have learnt more how to prepare a CV because the CV is the first step of attracting an employer."
She said, she had interacted with eight employers and saw opportunities in four institutions related to her field of study.
Deputy Commissioner, National Youth Commission, Emerson Kamara said "42% of the country's population are young people with about 67% unemployed," noting that the Salone Job Fair 2019 will provide access to employers and opportunities for employment to young people.
The Commission, he said, will partner with more organizations and build synergies with different sectors and tap into every opportunity for youths.