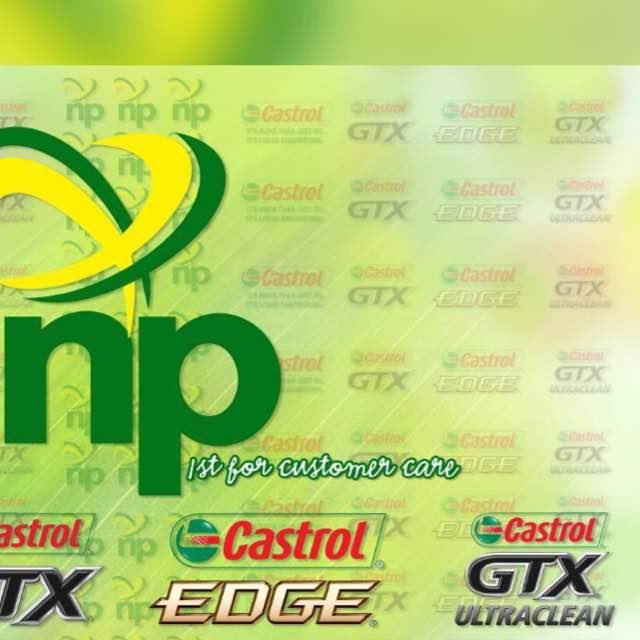 Due to the fact that the National Petroleum Sierra Leone (NP-SL) is systematically creating hundreds of jobs for Sierra Leoneans in different parts of the country the company has been rated very instrumental in availing Sierra Leoneans with jobs in various categories and from what is gathered, conditions of service are very satisfactory.
Justifiably, therefore, one can state that NP-SL has been greatly contributing to poverty reduction, putting food on tables which beneficiaries hitherto found tough to achieve.
In the meantime, one striking thing that has made the National Petroleum Sierra Leone (NP-SL) very attractive is the fact that it has and operates state-of-the-art filling stations at all its points of sale that are well designed with matching green and yellow which are its trademark colours and which are the colours worn by its staff across the country and in the sub-region.
At the same time, the National Petroleum Limited-Sierra Leone has been credited for efficiency, effectiveness in service delivery and more importantly for the cordial, respectful way it is treating its esteemed customers at any given point in time. These attributes has made NP very outstanding everywhere it is operating in and out of the country.
For NP, it is their customers that come first, from private, commercial drivers, other individuals and private as well as public entities and it always ensures that they are treated with all the utmost attention they do deserve thereby giving them satisfaction.
NP continues to ensure that there is sufficient high grade petrol, diesel, kerosene and other petroleum products available in the country to avoid shortage.
It is a fact that the National Petroleum (NP) Sierra Leone Limited is held in very high esteem for its progressive and steady provision of petroleum products to its numerous consumers across the country and even within the sub-region.
Indeed, this contention has been proven perfectly correct by this medium after engaging the Management of the company. What came out clearly was that the NP is working round the clock to provide qualitative products and services.
"It is of course rare for one to see in this country a purely and result-oriented indigenously-owned company like NP with all its members of staff being Sierra Leoneans, which is truly a testimony of our commitment and resilience," intimated one of its top-notch Managers. The selfless commitment of the shareholders have made it possible for the company to empower many Sierra Leoneans and at the same time put it at a vantage position to continue to open more filling stations across the country.
The keen symbiotic relationship with its customers has been paying huge dividends, always resulting in a win-win situation, making NP very endearing to all and sundry.
It is a fact that fuel is regarded as a political commodity and based on its availability and non-availability it has the potential of making a government popular or unpopular.
For too long this country has been contending with unemployment; one of the issues which the government should be addressing by creating avenues for young people to be gainfully employed. However, it is not only the prerogative of Government to do this as the private sector too could play a vital role in that direction.
NP-SL is not only thinking within the confines of maximizing profit but is also thinking out of the box when performing its demand and supply chain.
To ensure that individuals are provided with a safer and cleaner means of cooking devoid of toxics the company came with NP Gas Cooker. These are affordable and readily available in all NP outlets and from their agents.
To keep abreast with latest technological trends the company has availed its customers the opportunity to use Smart Cards for purchasing purpose, meaning that buyers could top-up their cards to the tune of any amount which they can use intermittently to procure petroleum products. This has made it convenient for easy transactions to transpire and many are comfortable with that.
When we talk of an indigenous company that has put smiles on the faces of Sierra Leoneans and is making the people of this country very proud, the National Petroleum Company stands taller than the rest! For a company to move beyond the shores of this country and establish branches in Liberia, Guinea, Ivory Coast and The Gambia which are vibrantly operating is no mean feat. Indeed, NP has added another feather to its cap and is being copiously praised for such an accomplishment.
The company's result-oriented managerial team will definitely and sustainably continue to put NP at the top.
NP-SL Ltd is doing exceptionally well in all the countries it is functioning and indeed there are prospects for further expansion.
It can therefore be justifiably asserted that the National Petroleum Limited is the country's reliable fuel provider as it always ensures that its stockpile is always at an appreciable level.
Against this background NP is believed to be one of the strong back bones of Sierra Leone's economy.
For any Government to match up with what is encapsulated in its manifesto in the direction of deepening national development through funding various projects then it must have sources of generating domestic revenue. NP is one conduit through which Government past and present had and is deriving revenue as it falls within the category of being one of the largest taxpayers to the National Revenue Authority.
It goes without saying that the National Petroleum Limited-Sierra Leone continues to give confidence to its numerous customers and it is doing so excellently.