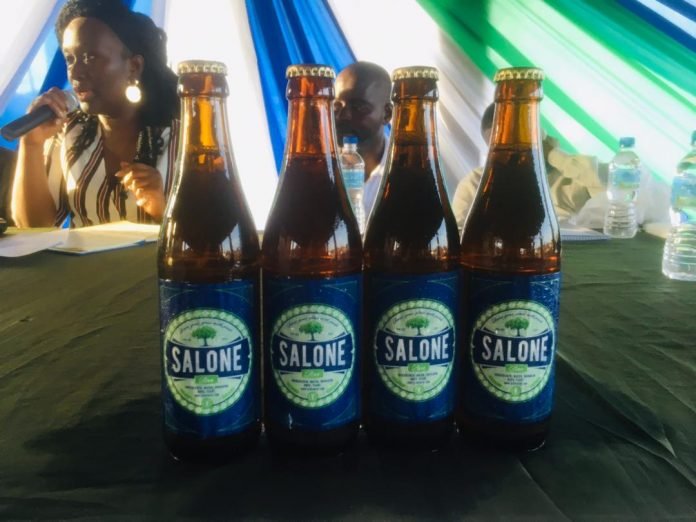 The country's leading brewer of alcoholic and non-alcoholic beverages, the Sierra Leone Brewery Limited (SLBL) is currently on its periodic sorghum pre-planting media campaign up the provinces to sensitize, educate, admonish and encourage farmers to grow sorghum especially during this time of the year when we are in the rainy season.
A team of SLBL personnel are presently touring the South- East touring Kailahun, Kenema, Pujehun, Bo and Moyamba where they are engaging farmers, disclosing vital information highlighting the essence and benefits that could be accrued from growing sorghum.
"We are disseminating information through local radio stations in all those places in our tour to enlighten farmers and so far the responses we have being receiving have been very encouraging showing that many are now becoming interested to grow sorghum," SLBL Assistant Corporate Affairs Manager,Unisa Conteh informed this medium through a telephone conversation adding that they are also engaging youth farm groups, talking to farmers, community authorities and stakeholders.
In Kailahun district, SLBL launched Salone Beer, which has 100% sorghum content, during a well-attended ceremony that was held at the Kailahun Court Barray.
Launching the beer, statements were made by the various personalities: the Chief Administrator in Kailahun, John Lahai Swaray, the Brands and Innovations Manager, Aminata Kasim-Carew who was the MC of the program, Albert Collier who gave the keynote address and launched the beer.
Earlier John Taylor, Area Sales Manager (Provinces), did the introduction and welcome address.
Right at this moment, the number of sorghum farmers and farm families stands at over 25,000 in different parts of the country but SLBL is keen on bringing more farmers on board to cultivate sorghum.