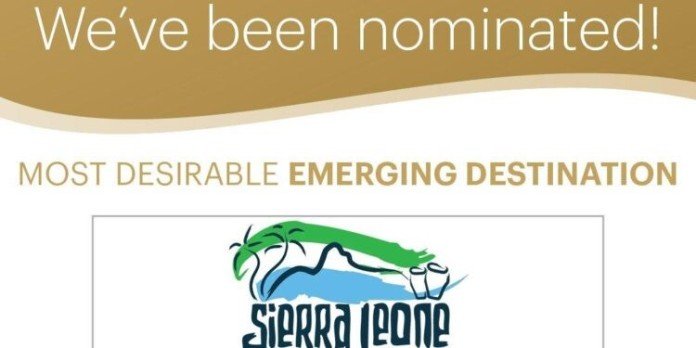 By Amin Kef (Ranger)
Sierra Leone's Freetown Peninsula has caught the attention of global travelers, earning the country a prestigious nomination as one of the most desirable emerging destinations by Wanderlust, the renowned United Kingdom travel magazine. TIME Magazine also recognized the Freetown Peninsula as one of the world's greatest places for 2023, further adding to Sierra Leone's allure as an up-and-coming tourism hotspot.
Referred to as "Africa's new coastal hub," Sierra Leone has been impressing the international travel community with its vast tourism potential and has secured a spot among the top 50 global destinations to visit. Alongside other prominent contenders like Rwanda, Qatar, Saudi Arabia, and Malawi, Sierra Leone is vying for the highly-coveted title of the most Desirable Emerging Destination.
Wanderlust Magazine, known for its dedication to promoting authentic and responsible travel, has been honoring excellence in the travel industry for 22 years through its prestigious Reader Travel Awards. The winners will be determined either by a distinguished panel of judges or by passionate travelers themselves. The award ceremony will take place at the iconic British Museum, attracting esteemed guests and leading figures from the travel industry.
Tourism boards, tour operators, and destinations worldwide are invited to participate in the awards, making it a global celebration of the best in travel. Voting for the awards is open to the public and can be accessed through the provided link: wanderlustmagazine.typeform.com/to/cH26XO02. Participation in the awards is completely free, encouraging equal opportunities for recognition.
Sierra Leone's nomination as a top emerging destination is a testament to the country's efforts in promoting its unique attractions and cultural heritage to the world. As the competition heats up, travelers and industry experts alike eagerly await the final results to see which destination will claim the coveted title.