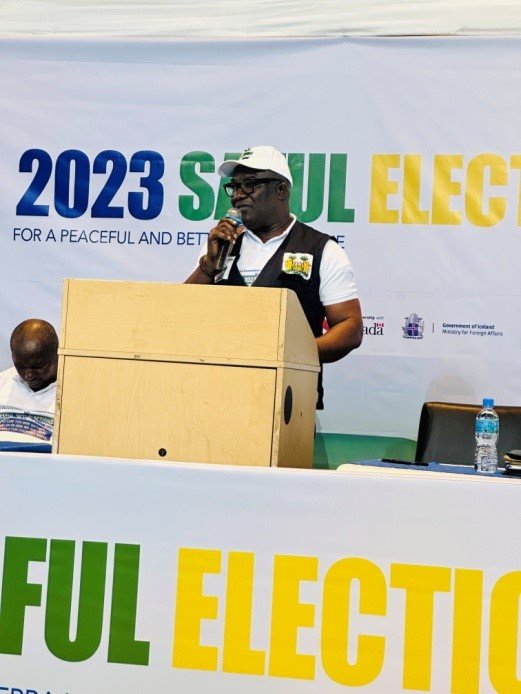 By Amin Kef (Ranger)
The Chief Electoral Commissioner of the Electoral Commission for Sierra Leone (ECSL), Mohamed Kenewui Konneh, has declared that the official results of the country's presidential election will be released within the next 48 hours.
Konneh made this announcement during an interview with AYV on Monday, June 26, 2023, confirming the progress that has been made so far in tallying the results across regional centers throughout the country. He noted that the process was being monitored in a transparent manner by political party observers, media, and international and national observers.
In response to calls for the projection of results across tallying centers, Konneh explained that the commission had not made any provisions for projecting figures. However, he stated that collated results were being printed out and data given to observers at various stages of the process.
Sierra Leoneans have been eagerly awaiting the results of the presidential election, which was held on June 24, 2023. The election featured a total of 13 candidates, including the incumbent president, Julius Maada Bio, who was seeking a second term in office.
The announcement of the election results is expected to be a significant milestone for the country, as it seeks to maintain its democratic stability and progress following years of political instability and civil war.