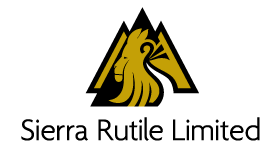 The Titanium miner Sierra Rutile has defended the planned expansion of its operations in Sierra Leone in the face of opposition by rights campaigners over its social and environmental implications.
Sierra Rutile is seeking a partnership with the International Finance Corporation (IFC) to embark on the expansion in two separate operational areas in Bonthe and Moyamba, the two districts where it operates in the country.
IFC is the private sector funding arm of the World Bank. The partnership between the Corporation and the company involves a US$60million loan which will give the lender a 10% stake in Sierra Rutile.
The board of the IFC was expected to vote for a decision at the end of April. But according to sources, the voting was put on an indefinite suspension amidst protest by campaigners who accused the miner of failure to consult with the people in the affected communities.
The civil society group Network Movement for Justice and Development (NMJD) and its US-based partner, Advocates for Community Alternative (ACA), are behind this campaign. In a joint statement with some residents of Bonthe District, they also said the company failed to conduct its Environmental, Social and Health Impact Assessment (ESHIA).
But Sierra Rutile denied these allegations, saying it conducted extensive Public Consultations and Disclosure (PCD) of its Environmental, Social and Health Impact Assessment studies related to the expansion projects.
Sierra Rutile Limited, formerly a subsidiary of the British-owned Titanium Resources Group, was acquired by the Australian sand miner Illuka in 2016 as part of a major takeover involving £ 215 million.
Sierra Rutile primarily holds leases for mining rutile in Sierra Leone since its formation in the 1970s. These leases cover a land area of 580 km2, comprising some 19 identified deposits.
The company's concessions presently span five chiefdoms in two districts: Imperi and Jong chiefdoms in Bothe; Lower Banta, Upper Banta and Bagruwa chiefdoms in Moyamba.
According to the company, the expansion is to be carried out in two of its operational areas: Area 1 in Gangama and Lanti, where it is operating a dry mining, and Area 5 in Sembehun, Bagruwa Chiefdom, Moyamba District.
In a written response to Politico, the company it hired a leading international ESHIA institution which completed the study for the dry mining expansion project in Area 1 in 2018, while another international organization, the Earth Systems, is currently conducting ESHIA studies on the Sembehun project.
"PCD of the scoping phase for the Sembehun Project was done in November 2017 and plans are underway to conduct the final consultations in August this year," the statement reads, adding that public notices and proceedings of these public consultative meetings were published in leading national newspapers and on community radio stations in Bonthe and Moyamba Districts.
NMJD and Advocates for Community Alternative based their opposition to Sierra Rutile's current expansion plan to the company's past history, which they say has left behind a trace of destruction of livelihoods of the local population, by rendering farmers unproductive and polluting water bodies. They also claimed that reluctant residents were forcefully relocated to make way for the company's operations.
But the company denied all these.
"SRL in no way has and will forcibly remove farmers from their land. Our approach is to engage with farmers and landowners and agree compensation with them and their Paramount Chiefs," it states.
The Rutile miner catalogued a series of payments it said it had made to the local communities in 2018, from the Agriculture Development Fund (ADF) to surface rent to landowners, totaling over US$800, 000, as well as plans to make similar payments this year.