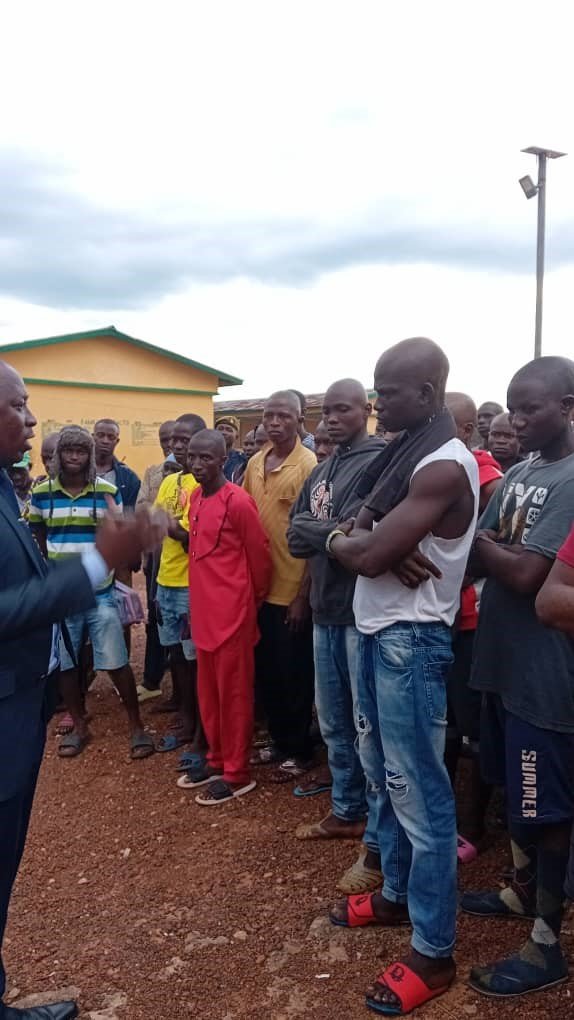 In a remarkable development at the Mafanta Correctional Center in the Tonkolili District, Supreme Court Judge, Honourable Justice Alusine Sesay, on September 22, 2023, ordered the release of 44 convicts who were serving sentences for various offenses. These individuals were part of a larger group of 104 convicted persons whose cases came under scrutiny during the proceedings.
The Prison Court, a specialized judicial body, has a primary objective of reviewing cases previously adjudicated by Magistrates throughout the country to ensure their alignment with existing laws governing the justice system. During this process, Justice Alusine Sesay made reductions in the sentences of some convicts, while others were released due to the completion of their prescribed jail terms.
Additionally, the initiative addresses issues such as prolonged adjournments, bail review procedures and sentencing guidelines to ensure fairness and consistency in the administration of justice.
In his opening statement, Justice Sesay emphasized that the purpose of the Prison Court is to review cases rather than convict individuals, emphasizing the commitment to upholding justice and legal principles.
This initiative is part of an ongoing effort to enhance accessibility and fairness within the criminal justice system, reflecting the Judiciary's dedication to upholding the rule of law.
Of the 104 cases reviewed, 17 originated from Freetown, 4 from Sefadu, 75 from Makeni, 6 from Kabala, 1 from Waterloo, and 1 from Magburuka. The convicts were represented by legal professionals M. Korie Esq and O.B. Kamara from the Legal Aid Board.
As part of broader reforms, the Judiciary recently concluded a successful Judicial Week during which 802 cases were resolved by 23 judges, significantly reducing case backlogs. Similar to the Judicial Week, the PRISON COURTS initiative has received support from the United Nations Development Programme (UNDP).
The Prison Courts have earned commendations for their impact on the justice system, bringing smiles to the faces of the released convicts across the nation. Many of the beneficiaries expressed their gratitude to the Hon. Chief Justice, His Lordship Justice Desmond Babatunde Edwards, and his team for their tireless efforts in bringing about unprecedented reforms and expanding access to justice.
This move by Justice Alusine Sesay and the Prison Courts represents a significant stride towards ensuring a more equitable and just legal system in Sierra Leone.