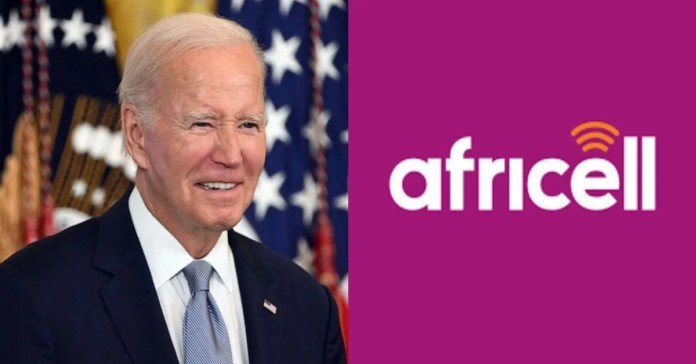 By Amin Kef-Ranger
In a new development, the U.S. Government, this week, acting through the U.S. Trade and Development Agency (USTDA), has awarded a grant to Africell Sierra Leone Limited (Africell) to conduct a feasibility study aimed at expanding internet access to over 95,000 individuals across Sierra Leone.
It maintained that the study will pave the way for the nationwide extension of Africell's fiber backbone network and the simultaneous expansion of fixed broadband networks in up to 32 cities and towns.
"USTDA is deeply committed to bolstering internet accessibility throughout Africa in collaboration with both the private and public sectors," affirmed Enoh T. Ebong, Director of USTDA.
"Our agency boasts a longstanding history of partnering with African nations as they navigate the swiftly evolving technology landscape, envisioning a digital future. This initiative represents tangible progress toward achieving the goals of the Biden-Harris Administration's Digital Transformation with Africa initiative. It will create opportunities for U.S. companies to actively participate in Sierra Leone's digital infrastructure market," the Director optimistically stated.
The U.S.-funded study will comprehensively evaluate the economic and technical feasibility of expanding Africell's existing telecommunications network in Sierra Leone.
Also, the assessment will further encompass an examination of consumer demand for fixed broadband services, taking into account factors such as topography, demographics and income levels.
Furthermore, it will include an evaluation of the existing infrastructure and incorporate a thorough legal and regulatory analysis, alongside a detailed project implementation plan.
In essence, the study will lay the groundwork for large-scale internet infrastructure investments crucial for extending access and reducing the cost of internet connectivity.
Ziad Dalloul, CEO and President of Africell Group, the sole U.S.-owned mobile network operator in Africa, expressed optimism about the grant's impact: "This grant will expedite the rollout of reliable digital connectivity to thousands of households in Sierra Leone. When expanding our network, our mission has always been to deliver both social impact and commercial returns. The USTDA-funded feasibility study will play a pivotal role in achieving this objective by providing invaluable insights into the technical and economic requirements."
USTDA's study aligns with the U.S. Government's commitment to the Partnership for Global Infrastructure and Investment, aimed at implementing transformative projects to bridge the infrastructure gap in developing nations. It also reinforces the Digital Transformation with Africa initiative, designed to enhance digital access across the continent.