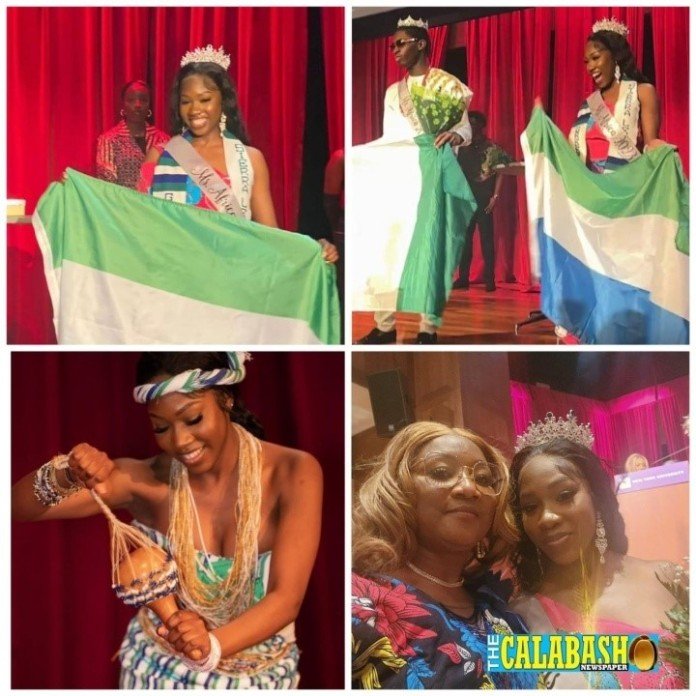 By Amin Kef (Ranger)
The New York University held a beauty pageant on the 25th March, 2023 referred to as "Le Pageant de Afrique Competition" at the Einser & Lubin Hall on 60 Washington Square S, 10012, New York. In attendance were college students and non-New York University Students with college and State Identification Cards with Cocktails/ Refreshments served from 5:30 – 6:00PM and the event beginning at 6:00pm prompt.
The African Students Union of New York University organized the event in order to shine a light on the various African countries represented at New York University.
Six Contestants were chosen, based on a voting that was done by the students to compete for the title Mr. and Ms. Africa 2023 amidst live performances, explosion of talents and fun.
Out of all the contestants that participated in the competition, Ms Victoria Mokuwa, a student studying International Relations at New York University and represented Sierra Leone emerged as the NYU 2023 – 2024 Miss African. Upon pronouncing her as the winner, congratulatory messages started pouring in with many celebrating her success saying it speaks volumes of how Sierra Leoneans can accomplish big things.
Worthy of note is that the African Students Union is an organization created by the African students of NYU that exists to provide a healthy space for meaningful discussion, exploration and celebration of all things politically, socially, and culturally African.
It is dedicated to provide a forum for African Students, students of African Descent and students interested in the African Diaspora to come together and share their similar regional interests.
The Student Union intends to foster and promote the preservation of African culture within the continent through meetings and events while focusing on African culture specifically as they welcome people of all backgrounds who have any interest in the continent.
Of significance is that the Union strives to create an environment where people who are educated on African topics or wish to be can come together to learn, discuss, and have fun!