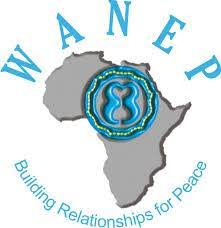 To commemorate its 20th anniversary and the 58th Independence Anniversary of Sierra Leone, the West Africa Network for PeaceBuilding (WANEP-Sierra Leone) on Tuesday 7th May 2019 organized a symposium at the Radisson Blu Hotel, Aberdeen in Freetown at which event the United Nations Development Program Country Director in Sierra Leone, Dr. Samuel Doe in his keynote address asserted that the UN was formed to prevent war and promote peace, address the needs of the poor, sustain the equal rights of all human beings highlighting some of the causes of wars as abuse of power, authoritarianism, that Sierra Leone has suffered for too long and that dialogue is not a sign of weakness.
Among the recommendations at the end of the symposium, WANEP called for the strengthening of early warning and conflict prevention, that Sierra Leone should intensify its relations with neighbouring countries, that environmental security should be strengthened, that there is need to conduct research on the causes of the civil war, that more resources should be allocated to peace education and as well factored in the school curriculum and acclaimed Government's plans to setup a National Peace Infrastructure.
The event was intended to serve as a day of reflection into the past and to examine the current state of peace and stability in Sierra Leone. According to WANEP, celebrating 20 years of active engagement in conflict prevention and peacebuilding is a milestone worthy of reflection underscoring that it is imperative to use the same space to communicate its institutional strength and challenges to potential partners, Government and the people of Sierra Leone
In her PowerPoint presentation, Dr. Isata Mahoi, WANEP's National Network Coordinator said that she is greatly honoured to welcome all to the symposium enlightening that 20 years of peacebuilding has not been easy, that the panellists at the symposium would among others discuss the theme, especially what is missing to move Sierra Leone forward, that we all know the current political dynamics in the country underscoring that the forum is for all to discuss the way forward.
She continued that WANEP was founded in 1988 during the height of the civil wars in Sierra Leone and Liberia respectively to bring peace to Africa and revealed that the organization is now operating in 15 West African countries working on early warning and conflict prevention, women in peace building, peace education, recommending policy briefs for state actors, that WANEP has identified youth gangs, violent extremism, democratic governance in Sierra Leone and affirmed that civil society should work with Government for an advanced State.
According to Dr. Isata Mahoi, issues arose after the 2018 general elections between the two main political parties citing the recent walkout of parliament by APC Members of the Parliament, demonstrations, the bye-election in Kambia District, crime and Gender-Based Violence (GBV) against women, economic realities, the shrinking space for political parties to operate, wrongful sackings of perceived supporters of the main opposition APC, rampant corruption and commended Government for establishing the Commissions of Inquiry but observed that they must operate according to the rule of law.
She continued that other governance issues are organized crime and extremism citing the armed robbery of a bank in Daru in the Kailahun District in which one person was killed, human and drug trafficking, that over 3,120 cases of GBV have been reported and called on Government to look into these issues.
The WANEP National Network Coordinator further applauded Government for launching the Hands Off Our Girls Campaign and the State of Emergency declared on rape, pointed out that there was no flooding last year, acclaimed Government for developing the National Development Plan some of which were from the United Nations Sustainable Development Goals but observed that Sierra Leone lacks peace infrastructure and suggested that CSOs should be on-board the proposed Bintumani 3 conference.
She said Environmental Protection Agency laws should be reinforced and that her organization is part of the Early Warning structure to be setup by the African Union to be in the Office of the Vice President.
Michaela Mackay, Head of the Corporate Affairs Commission, who chaired the symposium, revealed that she is disappointed with APC MPs who recently walked out of parliament underscoring that it is not because other countries did the same means it is right and asked the rhetoric question, "where is our women, especially those in political parties" and urged WANEP to use its available resources to promote peace in the country.
The Head of UN Women in Sierra Leone, Dr. Mary Okumu congratulated WANEP for creating the platform for peace building in West Africa reiterated that peace is a value that all are yearning for stressing that we must urgently prevent conflict in Sierra Leone citing the early warning signs like the political undertones.
The panellists for the symposium were Valnora Edwin, Country Manager, Sierra Leone War Trust for Children who dilated on the topic-Civil Society Contribution Towards Peace and Sustainable Development; 58 Years of Independence: What Lies Ahead and What Remains to be Achieved, Dr. Abu Bakarr Kargbo, Executive Chairman, National Commission for Democracy-the Future of Peacebuilding in Democratic Societies, Leon Jenkins-Johnston, the Ombudsman-Paving A Road Map for Effective State-Led Approach to Conflict Prevention, National Cohesion and Nation Building; 58 Years of Independence: What Lies Ahead and What Remains to be Achieved and Martin Michael, a legal practitioner and Managing Director of Mercury International-the Private Sector Contributions Towards Peace and Sustainable Development; 58 Years of Independence: What Lies Ahead and What Remains to be Achieved.
Highlights of the symposium were the presentation of certificates to renowned human rights organizations and individuals and a skit performance.