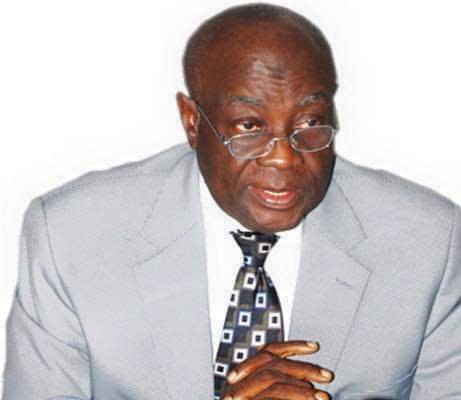 Members of Parliament of the main Opposition All People's Congress Party have expressed serious disappointment over the Sierra Leone Judiciary saying that they do not have any trust in the Chief Justice and the courts.
They made this statement within Parliament building at Tower Hill after they came from the court to have the judgment on a petition that it filed some time ago.
According to Hon. Lahai Marrah, on behalf of the APC MPs, that they did not have any iota confidence or trust in the judiciary system. He further told newsmen that according to the petition Act no petition case should not exceed 4 months without hearing taking place but in their case it has been in the Court for the past 8 months which, he said, is tantamount to injustice to them and the people they are representing.
He further informed that the Government is using the Judiciary to intimidate them whenever there are heated debates bordering on failure to fast track development of the country.
He added that when they become so vociferous that is the time the Court will call on them, noting that on Friday they were informed by their lawyers that they should be in court but when they went there to see the Chief Justice he told them that they were to get the ruling today in the matter that is in the Appeals Court but one of the judges was reportedly sick .
Hon. Marrah reiterated that the Chief Justice pleaded with them to be patient as they will communicate to them in the shortest possible time "The reason why we don't have confidence and trust in the Judiciary and the Chief Justice is because he was the one that filed a case against the MPs which is why he was compensated as Chief Justice," he lamented.
Hon. Lahai Marrah, concluded that the matter has been thrown out by the Judges in the North saying that there is no substance in the petition and later another they filed the case in Freetown noting that they also filed a petition against the SLPP MPs but was kept under the carpet. "If the ruling goes against MPs they will all leave their seats and allow the SLPP to continue running their government," he threatens.
Hon. Daniel Koroma, also told newsmen that when a petition case is filed in a court it should be heard within 4 months after which judgment should be given.
"Let the Government hands off the Judiciary so that the court will be independent as it used to be in the past," he suggested.
He said they are ready at any time they are called upon by the court to go emphasising that the APC party is a united and strong party and they will continue to be in unity till the next general elections.