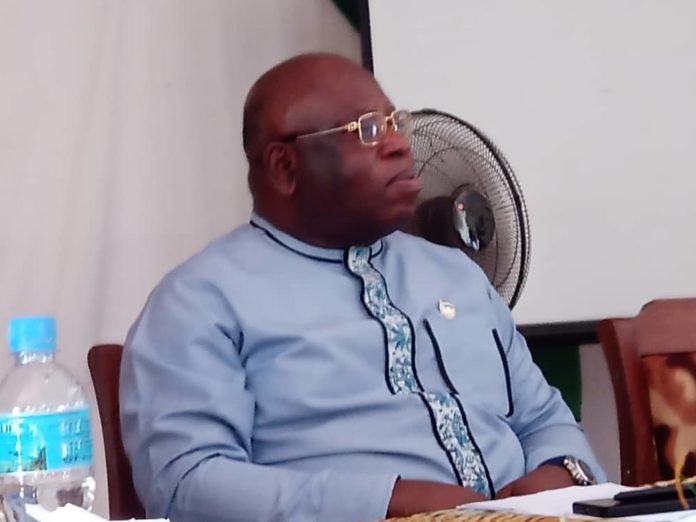 By Amin Kef Sesay
As news continue to dwindle about the spread of COVID-19 in the country there is news making the round that the country's North-Western Region has been hit by an anthrax outbreak that has claimed the lives of animals in that part of the country, especially cows which are mostly groomed for commercial purposes.
Already, the Ministry of Agriculture has as on the 16th May 2022 confirmed the death of 91 heads of cattle, 53 goats and 79 sheep bringing the total to 223 livestock.
In a joint Press Release by the Ministries of Agriculture, Health and Sanitation dated 16th May, 2022 it was reported that there has been an outbreak of anthrax disease among animals in Port Loko District in the North-Western Region of Sierra Leone.
It was pointed out by the two Government entities that Anthrax is a serious infectious disease that commonly affects farm, domestic and wild animals.
Anthrax is a serious infectious disease caused by rod-shaped bacteria known as Bacillus Anthracis. Anthrax can be found naturally in soil and commonly affects domestic and wild animals around the world. Since it is zoonotic humans can also be infected.
Underscored was that people can get sick with anthrax if they come in contact with infected animals or contaminated animal products and the disease can cause severe illness in both humans and animals but underpinned that however it is a treatable condition.
The two Ministries revealed that in view of the above, Government is evaluating its options to institute restrictions on the production, processing and marketing of livestock and livestock products, mainly cattle, sheep and goats.
It was stated that while that comprehensive set of restrictions is being considered, the Ministries of Agriculture and Health and Sanitation would advise members of the public to report to officials of those two entities any case of sick cattle, sheep and goats in their household, neighborhood or community.
Presently, as of now no human case has been confirmed adding that in the meantime they wish to advise all not to try and administer treatment on sick animals personally or eat them or their products.
Numbers to contact are: Ministry of Agriculture: 078-354-828,  Ministry of Health and Sanitation: 076-602-460 or Emergency No: 117.