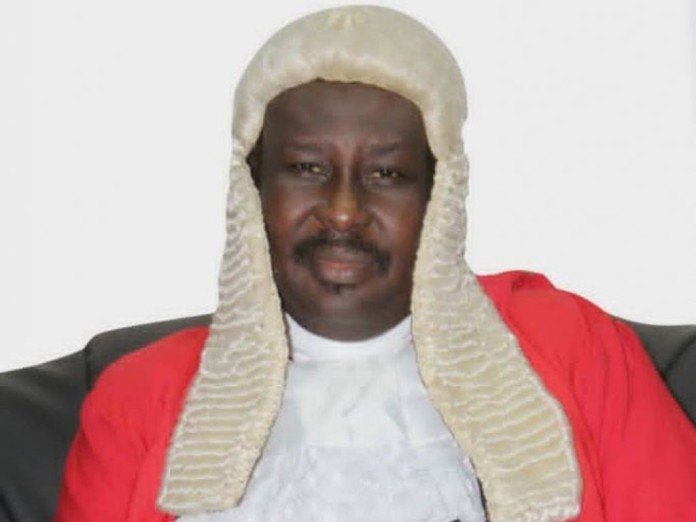 By Amin Kef (Ranger)
The legal landscape is gearing up for the third iteration of the "Access to Justice Through Judicial Week," an initiative aimed at enhancing legal access and alleviating congestion in Correctional Centers. Scheduled from August 28th to September 8th, 2023, this event is set to make a substantial impact.
To achieve this ambitious goal, the highly esteemed Chief Justice, His Lordship Justice Desmond Babatunde Edwards, has taken a strategic step by designating twenty-three (23) Judges to preside over a total caseload of 802. The distribution includes 441 cases earmarked for hearings in Freetown and an additional 361 cases across various provinces.
Offenses being addressed encompass a broad spectrum, ranging from severe charges such as murder, aggravated robbery, and sexual offenses, to comparatively minor transgressions including theft, burglary, and vandalism. The extensive list also incorporates charges of assault, embezzlement, fraudulent conversion, and other legal matters.
Within this caseload, a significant subset comprises 189 cases in which both the accused individuals and victims have eluded identification. Among these cases, sexual offenses account for a substantial 85 instances. Dubbed "no-trace" cases, they relate to situations where accused parties were granted bail but have since vanished along with their guarantors, or instances where complainants have opted to retract or reach a compromise.
Demonstrating an unwavering commitment to promoting equitable access to justice, the assigned Judges will facilitate a platform for the accused parties to present their cases. This proactive approach aims to expedite proceedings, potentially curbing prolonged pre-trial detentions.
Chief Justice, His Lordship Justice, Desmond Babatunde Edwards, emphasized, "Our mission centres on delivering timely justice and expeditiously resolving all cases within our courts. Despite administrative hurdles, the Judiciary remains steadfast in its dedication to serve justice to those who transgress the law." He further expounded, "The Access to Justice Through Judicial Week serves as an alternative channel to address cases that have stagnated due to various reasons. This initiative not only addresses correctional facility congestion but also tackles the backlog of cases stemming from absent accused individuals or witnesses. Coupled with the strain caused by a substantial judge-to-population ratio, albeit improved, we extend our gratitude to the UNDP for their collaboration in supporting this pivotal process."