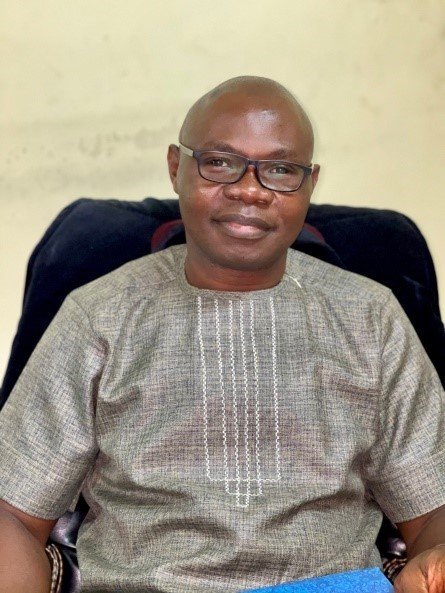 By Amin Kef (Ranger)
In a striking legal dilemma that has ignited discussions within administrative circles, concerns have arisen over whether an individual can effectively hold the position of both Professional Head and Director of Surveys & Lands. The scenario involves Tamba S. Dauda, who, despite a recent promotion to the esteemed role of Professional Head, continues to retain his Directorship of the Surveys & Lands Division within the Ministry of Lands, Housing, and Country Planning.
The Surveys & Lands Division, a pivotal arm of the Ministry, holds critical responsibilities encompassing land surveying, mapping, and management of state lands. This division plays a central role in overseeing licensed surveyors, as well as approving survey plans for both state and private lands. Given its crucial role in land allocation, the division's leadership is expected to maintain the highest standards of integrity.
Tamba S. Dauda, holding Pin Code No. 108114, has been at the helm of the Surveys & Lands Division since his appointment in 2021. However, his career trajectory recently propelled him to Grade 12, a promotion bestowed upon him by the Human Resource Management Office (HRMO), thus designating him as a Professional Head within the Civil Service.
The crux of the matter stems from the intricate legal provisions governing such appointments. As per the Surveys Ordinance, Cap 128, the roles of Director, Deputy Director, and Assistant Directors are reserved for Grade 11 Civil Servants. With his elevation to Grade 12, Dauda's eligibility to maintain his Directorship of Surveys & Lands becomes a subject of contention.
Notably, within the civil service framework, Grade 12 status automatically bestows the title of Professional Head upon an individual. Nevertheless, the Ministry of Lands, Housing, and Country Planning lacks a provision for a Professional Head in the Surveys & Lands Department. Such titles are typically found in Ministries like Works and Social Welfare.
A paramount fact remains: the Department of Surveys & Lands exclusively recognizes positions such as Director of Surveys & Lands, Deputy Director, Assistant Directors, and Senior Officers. The designation of Professional Head has never existed within this department.
A pivotal query emerges: Why is Tamba S. Dauda persisting in his Directorship role even after his promotion to Professional Head? By legal standards, Dauda's elevation to the latter role automatically disqualifies him from continuing as the Director of Surveys & Lands. Technically, this should render the Directorship position vacant, yet Dauda's occupancy remains unchanged.
This paradox has not gone unnoticed, sparking concerns over its alignment with the legal fabric governing land and survey roles. Furthermore, the legitimacy of simultaneously holding these two distinct positions has been brought into question. According to provisions in the Public Service Act, a Professional Head is expected to supervise Directors in specific Ministries. This raises the perplexing inquiry of how Tamba Dauda can fulfill the dual responsibilities of both a Professional Head and a Director, potentially overseeing his own role.
Efforts to obtain clarifications from Tamba Dauda on this unusual arrangement proved unsuccessful, as he remained unresponsive to calls and messages seeking his insights.
This complex situation is set to be monitored closely by this medium, with updates to be provided in subsequent editions as the story develops.