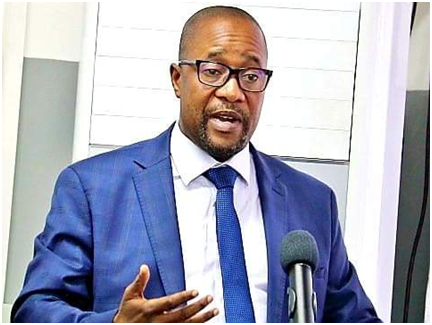 By Abubakarr Harding
In contemporary Sierra Leone, inflation continues to eat deep into the fabric of the economy as it is evidently seen in the high costs of living and low standards of living the vast majority is going through. The masses are grappling with how to access basic commodities and services, struggling hard to make ends meet.
Under these difficult times business entities, from corporate entities to small, medium enterprises are really going through the burning furnace as investigations mounted by this news medium have revealed that the costs of doing business in the country are really high. As a matter of fact prices have recently increased tremendously to points that they are even suffocating certain businesses only left with the options of shutting down or increasing prices for various telecommunications services provided. Little wonder why everyday prices of basic commodities and services keep going up astronomically.
The telecommunications companies are really feeling the heat as they continue to fraught with a lot of emerging challenges negatively eroding their profit margins.
It has been anticipated that from the look of things the costs of telecommunications will have to be adjusted in order for GSM Companies in this country to continue to operate efficiently and effectively.
Under such a debilitating economic situation, there is every indication that sooner rather than later telecommunications companies operating in the country will soon take the decisive situation of whether they should increase data prices for the various services they are currently providing, mainly voice calls and internet services.
From what this medium understood, a recent attempt made by the telecommunications companies to increase data prices was not welcomed by the Government.
However, that move on the part of Government did not totally resolve a situation that is becoming more compounded. As of now the gap keeps widening between the resources used in rolling out telecommunications services on a daily basis, on the one hand in comparison to the proceeds they are deriving on the other.
Simply put, the telecommunications companies are pumping more resources to provide services for which they are not deriving the desired proceeds from, meaning that they are losing more than what they are getting back, which could not be in the best interest of any thriving business entity.
Paradoxically, as the country's economy continues to slump the fact is glaring that the Government is unable to control the spiral inflation in which the country is engulfed in as evident in the continuous escalation in the prices of basic commodities.
Notwithstanding the above stance, it must be underscored that as long as the conditions that militate against the operations of telecommunications companies keep persisting there will inevitably come a time when a decisive action will have to be taken and that will not take long.
Contextualizing it, there have been rapid increases in Foreign Exchange rates against the Leones. The present day value of the UD Dollar is at Le. 18,000 (Old Leones) to $1. This record an increase since the last time the GSM tariff adjustment took place the exchange rate was far below what it is today.
The cost of telecommunications companies doing business is also enormous when consideration is taken of the fact the cost of Terrestrial Fiber (Leoncom) has also gone up. The cost per Mbps that was $0.4 has also increased to $10 recording a 2,400% increase.
Besides, the cost of electricity tariff today has become a public hue and cry as individuals and institutions as well are loudly grumbling that it has gone up exponentially.
Even electricity tariff, which is a similar utility service and a cost driver for telecommunications businesses, has witnessed a significant increase of 78% from Le. 1,890 (old Leones) to Le. 3,364 (New Leones) as at July, 2022.
It must be noted that since SALCAB folded up and Zoodlabs took over control of the internet there has been improvement in terms of speed. Worthy of note is that at the beginning of 2022, the cost of 1 Gbps data from Zoodlabs was Le 156 Million (Old Leones). Today, it is Le234 Million per Gbps recording 53% increase in the direct cost of internet.
To any right thinking individual, the sharp increase in the price of the internet will invariably not encourage telecommunications service providers to maintain the same old data prices.
Telecommunications companies are always trying their best to woo as many subscribers to their networks which is why some are even attempting to access hard to reach areas of communities. To address that, they, from time to time have to construct telecommunications sites, towers erected etc. Lamentably, the costs of site construction materials (Steel and Cement) have gone up.
Whilst the cost of cement per bag and steel per ton were Le 65,000 and Le 6,000,000 (Old Leones) in the past, they presently stand at Le. 120,000 and Le. 11,500,000 respectively accounting for 92% increase.
Increase in fuel cost is now the order of the day. Telecommunications companies utilize fuel in large quantities meaning that they have to pay for more fuel.
Fuel price is at Le.25, 000 (Old Leones) against Le. 6,000 per litre 5 years ago when the sector tariff was last reviewed. It recorded a colossal increase of 317%.
Though a Government official said it openly that Government is mindful of the difficult economic climate under which these telecommunications companies are operating and until it conducts a cost study of telecommunications companies and more importantly reach a consensus after engaging the populace to determine the next move to be taken, the fact still stands that the current financial constraints telecommunications companies are going through need tangible economic solutions to reach an acceptable position and could not be solved by public consultations or political coercion. Such could be short-lived and not sustainable.
There is a school of thought that there is the likelihood that these telecommunications companies if denied the right to increase data prices will reduce funding on their Corporate Social Responsibility.
This medium will continue to monitor the situation as well as go ahead with its investigations.