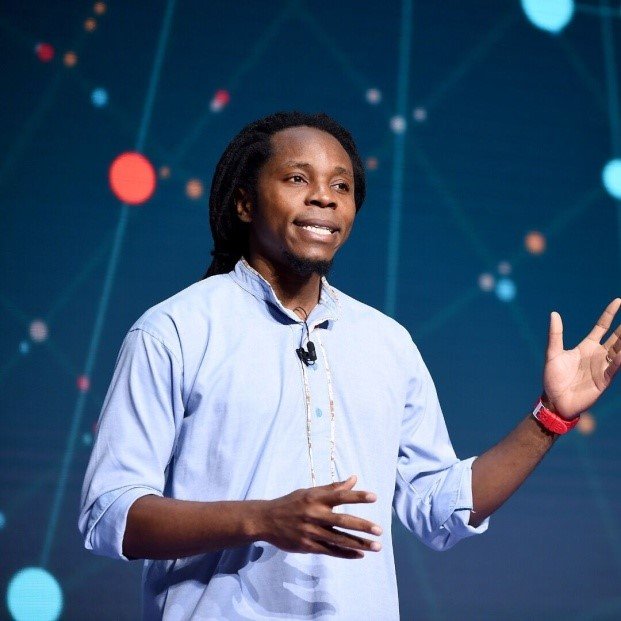 Chief Minister, Dr. David Moinina Sengeh, on the 5th September, 2023 delivered a compelling message during the UNESCO Digital Learning Week in Paris, stressing that technology plays a crucial role in accelerating the achievement of Agenda 2030.
Addressing a diverse audience of policymakers, educators, practitioners, private sector partners, and researchers, Dr. Sengeh emphasized the potential of technology in driving progress towards the Education 2030 Agenda, which aims to ensure inclusive, equitable and quality education, along with promoting lifelong learning opportunities for all by 2030.
As the Co-Chair of the SDG4-Education 2030 High-Level Steering Committee, Dr. Sengeh participated in a panel discussion alongside distinguished figures such as Hon. Leela Devi Dookun-Luchoomun, Vice Prime Minister and Minister of Education of Mauritius;  Tshilidzi Marwala, Under-Secretary-General of the UN;  Leonardo Garnier, Special Adviser to the Secretary-General on Transformation Education Summit; and Ms. Doreen Bogdan-Martin, Secretary-General of the International Telecommunication Union. The discussion was moderated by Ms. Stefania Giannini, Assistant Director-General for Education at UNESCO.
Under the topic: "Education: Digital Learning in 2030 and Beyond," Dr. Sengeh highlighted the rapid evolution of education, particularly in the context of digital learning. He emphasized how the perception of distance education has shifted dramatically over the last few years, citing Sierra Leone's use of radio, mobile, and distance learning during and after the COVID-19 pandemic.
Dr. Sengeh stated, "Connectivity expanded even though there were gaps, but we were able to close them." He noted that while fears about technology disrupting traditional classrooms persist, technology and data have become integral components of education sector plans worldwide.
Drawing from his experience as Chief Innovation Officer and former Minister of Senior and Basic Secondary School Education in Sierra Leone, Dr. Sengeh described how Sierra Leone had developed an Artificial Intelligence (AI) tool for training teachers in Sierra Leonean content, with over 200 teachers using it daily. He highlighted the country's use of formative AI assessments for teachers, emphasizing that technology and digitization can be transformative tools for learning, promoting equity, and advancing the global progress towards Agenda 2030.
"To accelerate Agenda 2030 through technology, we need to consider the knowledge, skills, attitudes, and values students require in a rapidly changing world marked by insecurity, climate degradation, and extremism," Dr. Sengeh remarked. He concluded with optimism, emphasizing the need for deep and conscientious reflection on these questions, placing equity at the core, and embracing the dynamic and evolving nature of education and technology for a better future for all learners, teachers, parents, and policymakers.