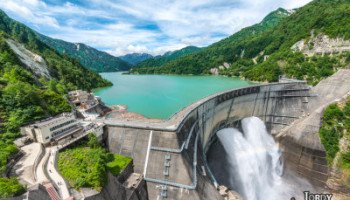 Guma Valley Water Company is charged with the responsibility to provide safe drinking water for residents within the Freetown municipality.
Lamentably, since its establishment in 1965, year in and out the company has never lived up to the expectations of residents not to talk of even providing 60% of water for domestic consumption.
What is now transpiring now is sale of water the company should be supplying via taps. Every day, there are boozers and tankers loaded with water Guma should be supplying meant for sale to homes leaving the vast majority of Freetonians to wallow in acute water shortage.
Two weeks back the Management of Guma was dishing out awards to some members staff while residents of Freetown were struggling to get even a cup of water. To some this was a manifestation of insensitivity and ineptitude.
The shortage of water has caused lots of inconvenience for an estimated 1.8 million people residing in Freetown.
Various surveys undertaken by certain organizations on the major causes of teenage pregnancy has captured water crisis as one of the major reasons highlighting how young girls are exposed to the unsavory wiles of boys and men luring them into sexual intercourse.
Diseases like cholera, diahorrea are sometimes contracted by drinking contaminated water in the absence of safe drinking water.
Freetown records the highest rainfall in the country during the raining season which therefore means that Guma as a company should be at a vantage position to preserve a lot of water to supply residents in the capital.
Indeed, it is common knowledge that there are certain wicked people who are in the habit of cutting pipes leading to problems in the supply chain but the fact of the matter is that Guma should try its best to be on-top of situation.
Most people are now calling on the Government and especially the Parliament of Sierra Leone to really look into the operations of the Guma Water Company and take appropriate affirmative actions to ensure that it execute its mandate in the best interest of residents of Freetown.