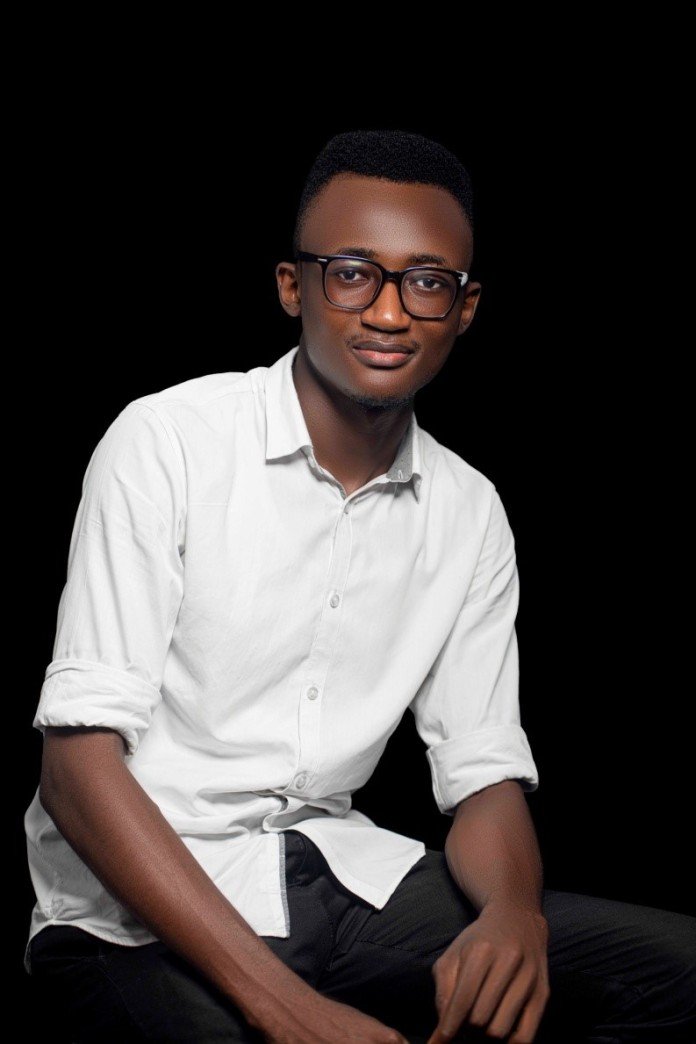 James Samba, the winner of the 2023 Orange Social Venture Prize National Grand Prize narrated his story of how their entity, Sierra Electric, came to win the Orange Social Venture Prize National Grand Prize competition.
James commenced by saying that as he reflects on his incredible journey, he is humbled and thrilled to share that Sierra Electric emerged as the winner of the Orange Social Venture Prize National Grand Prize 2023 maintaining that the achievement is not just a victory for their project but rather a triumph for the vision of a cleaner, more sustainable Sierra Leone.
He revealed that the genesis of Sierra Electric was rooted in a deeply personal story further disclosing that growing up in Sierra Leone, he witnessed first-hand the challenges faced by his uncle, Jeremiah, who was a wheelchair user. 
According to James, his uncle's lack of accessible transportation options not only limited his mobility but also exposed him to the dangers of the road. He lamented that tragically, the emissions from fossil fuel-powered vehicles contributed to his deteriorating health, eventually leading to his passing away. James also underscored how that heart-wrenching experience ignited a spark within him to create a solution that could address such critical issues.
He pointed out that Sierra Electric's journey began with a simple yet powerful idea: to revolutionize transportation in Sierra Leone through sustainable and inclusive electric vehicles. 
He also stated how their mission was clear – to provide affordable, eco-friendly transportation options that prioritize the well-being of  citizens and the environment saying with that mission at their core, they embarked on a path of innovation and hard work.
"Winning the Orange Social Venture Prize National Grand Prize is an affirmation that our efforts are making a meaningful impact," he asserted adding how the recognition validates the countless hours spent refining their solution, conducting market research and collaborating with passionate team members. 
He made it clear that the victory is not just about them but a testament to the collective dedication of everyone who believes in their vision extending deepest gratitude to their team, supporters, partners and Orange Sierra Leone, stating how the award is a shared success that wouldn't have been possible without individual supports.
James maintains that the impact of Sierra Electric extends beyond the award adding that with the prize there comes a renewed sense of responsibility and an even greater drive to make a difference. 
He continued that their project's vision aligns perfectly with the pressing global need to reduce carbon emissions, combat air pollution and ensure transportation accessibility for all also stressing that as they move forward they are committed to translating the recognition into action and to scale up their operations.
The prize winner informed that their journey continues as they focus on expanding their retrofitting services and introducing the improved BYKA Electric Quadricycle, Version 2, also underscoring how the new version incorporates valuable lessons learned and feedback from their users, ensuring that they are delivering a product that meets their needs effectively.
James said the Orange Social Venture Prize has not only provided them with a platform to showcase their work but also inspired them to push the boundaries of innovation and impact. He maintains that with the opportunity to compete on an international stage, they are excited to share their story with a wider audience and learn from fellow change makers from around the world.
In conclusion, James said winning the 2023 Orange Social Venture Prize National Grand Prize is a milestone that encourages them to dream bigger and work harder. 
He said it signifies the potential of what can be achieved when determination meets purpose adding how Sierra Electric is not just a project but a movement that aims to redefine transportation, improve lives, and protect the planet. 
James said with that recognition, they are more motivated than ever to drive change and create a brighter, greener future for Sierra Leone.