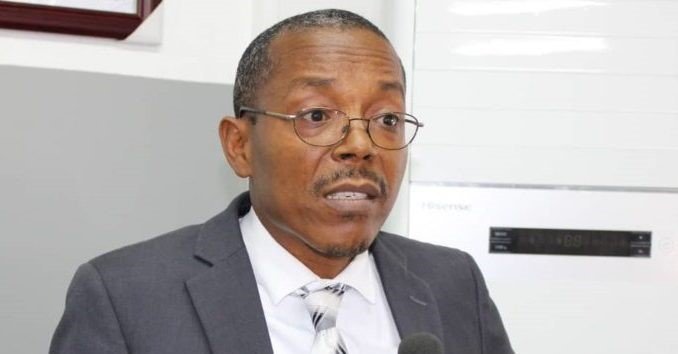 By Amin Kef (Ranger)
In a public notice issued by the Permanent Secretary of Ministry of Lands, Housing and Country Planning, Abdul R.M Fofana on the 20th March, 2023 he categorically pointed out that in continuation of the Land Raffle Model that was introduced in 2021 by the Minister of Lands and Country Panning, Dr. Turad Senesie, the Ministry is once more set to distribute State Land to citizens in the motorcycle and tricycle trade (Okada en Kekeh Riders).
According to the Ministry, it has identified Plots of State Land in the Crown Colony to be allocated to Sierra Leoneans through the Land Raffle Model that ensures fair, transparent, and equitable distribution of State Land resources to its citizens.
The Raffle Draw is scheduled to take place on Friday 28th April, 2023 and it will target Motorcycle Riders (Okada Riders) and Tricycle Riders (Kekeh Riders) across the country.
In that regard, the Ministry said it is inviting all Motorcycle and Tricycle Riders to apply for State Land by presenting a Valid Driver's License at the Ministry's Front Desk on the 3rd Floor of Youyi Building in Freetown to obtain a hard copy of the Application Form for FREE or download the Electronic Application Form from the website of the Ministry – www.molhcp.gov.sl.
Furthermore, the Land Raffle Applicants should attach photocopies of their Motorcycle/Tricycle registration documents, valid driver's license and Union Membership Cards.
Completed Application Forms should be returned to the Front Desk of the Ministry on or before Friday 14th April 2023 to qualify to take part in the Public Land Raffle.
It could be recalled that the Ministry of Lands Housing and Country Planning introduced the State Land Raffle Model in December 2021.
Two Hundred (200) Sierra Leoneans from all walks of life benefited from a total of 400 Town Lots of State Land at Upper Allen Town on the maiden raffle draw.
Another 500 Sierra Leoneans (Civil Servants, Teachers/Lecturers, Journalists, Doctors/Nurses, and Forces) benefited from 1,000 Town Lots of State Land at Kent Junction and Bureh in the Western Area Rural Communities.
The Ministry stated its commitment to continuing to allocate State Land to Sierra Leoneans using various models in a fair and transparent manner.