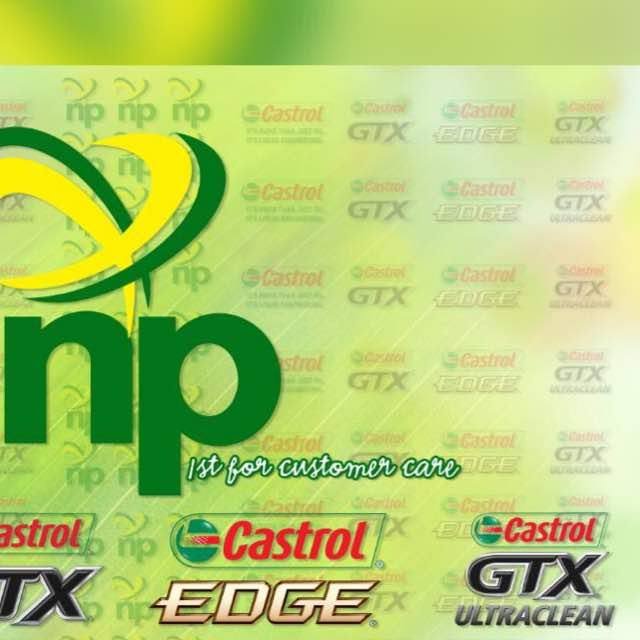 One of Sierra Leone's premier business 'babies', the National Petroleum (NP) Sierra Leone Limited is really maintaining very high standards in terms of qualitative service delivery as well as comporting itself effectively, making its sustainability very guaranteed and admirable to many.
The company has always brought in and installed latest pumping machines which have the capability of displaying the unit prices of certain petroleum products sold such as diesel, petrol, kerosine thereby enhancing transparency in all its transactions. "This is a mark departure from what used to transpire in the best when what was pumped into the tanks of vehicles could not be properly displayed leaving room for doubts and certain unsavoury games to be played. I am really impressed with how NP is today doing it," Mohamed Mansaray, a poda-poda driver said with some amount of satisfaction.
The company has good tankers that move with fuel to different parts in the country where it is operating
With dedicated and highly motivated members of staff manning the company's various filling station dotting different parts of the country, NP has been efficiently providing good services to its numerous customers and has been gaining widespread attention for timely qualitative service delivery.
"Offering accessible services to their numerous and cherished customers seems to be well maximized by Management and such is contributing immensely in enhanced visibility of the company," Chernor Bah, an entrepreneur highlighted.
Though in the past some mischievous individuals have attempted to drag the good name of the company to the mud by fabricating falsehoods, history can testify that there has never been any period of time when NP has been named for illegality.
Rather it has been timely tax compliant and operates within the confines of business laws that are binding on companies operating within the country.
The company is held in high regard for availing Sierra Leoneans job opportunities which have somehow helped in drastically reducing the unemployment rate in the country. If this country was to have had similar businesses owned by purely indigenous shareholders then this problem of unemployment must have long been a thing of the past.
The humble beginning of NP will make an interesting reading or story that depicts how determination and resoluteness can indeed make wonders to transpire. It is very inspiring to say the least.
The former British Petroleum (BP) Company decided to sell its shares to the Government of Sierra Leone that was in existence at that time.
In 1996 the Government sold its 60% shares in BP to some of the company's members of staff. 55 % was paid upfront from the end of service benefits of the workers from BP and the 5% offered to all the other workers. Thus a new company known as LEONEOIL started operations.
It was the World Bank that proffered advice for the privatization of the company. The 55% sale of Government shares to NP therefore came as a result of the World Bank's admonition. 4 companies took part in the bid, but it was LEONOIL that won the international competitive bidding that was conducted by Arthur De Little (a United States based Management consultancy firm). LEONEOIL later on metamorphosed into NP, meeting all the set criteria.
It was understood that the members of staff were very serious and capable enough to properly manage the company to such an extent that, unlike others, it survived most of the challenges that it had encountered.
It was learnt that the 40% PMMC's stake in the company, owned by the late Jamil Sahid Mohammed and Tony Yazbeck, was given as collateral for a loan from a Bank by one of the parties.
Jamil Sahid Mohammed, later sold to Cape Oil PMMC's 40% shares to offset a fidelity loan, but LEONE OIL was not satisfied with that move and took the matter to court on the grounds that it was in violation of the M and A, which dictates that the other side has the first option to buy. The outcome of the matter was that the High Court gave judgement in favour of LEONE OIL.
Certain people have suggested that the Government and other stakeholders must give NP all the necessary support it deserves to make it further formidable and highly competitive.
But what is for now very certain is that NP-SL Limited