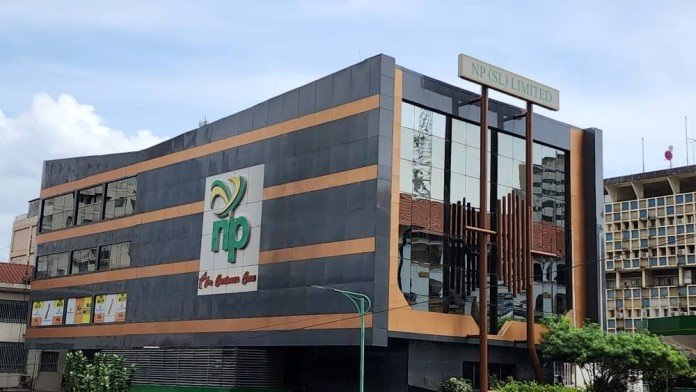 By Amin Kef-Ranger
In a remarkable journey spanning several years, NP Sierra Leone (NP-SL) has emerged as a vital force in the nation's progress, significantly contributing to job creation and poverty reduction. As governments worldwide grapple with the challenge of providing ample job opportunities, NP-SL's steadfast dedication to this cause has been invaluable.
NP Sierra Leone Limited (NP-SL Ltd) stands as a shining example of indigenous success, its enduring resilience a testament to its robust foundation and adept management. Over time, NP-SL's shareholders and managerial team have consistently fueled the company's ascent through visionary ideas and strategic initiatives.
A key driver of this achievement lies in the unwavering commitment to customer satisfaction. NP-SL has demonstrated an exceptional dedication to meeting the diverse needs of its esteemed clientele across the nation, fostering an environment of trust and reliability.
Central to NP's ethos is an unwavering focus on customer care. The management remains actively engaged with customers, actively seeking feedback and promptly addressing concerns. This practice not only strengthens customer relationships but also underscores NP's commitment to continuous improvement.
With a solid foundation in place, NP-SL has expanded its horizons by establishing branches in Guinea, Liberia, Ivory Coast, and The Gambia. The success of these branches not only mirrors the company's domestic achievements but also showcases its capacity to thrive on the international stage.
Recognizing the critical role of revenue generation in supporting development projects, NP-SL has consistently contributed as one of the government's largest taxpayers. Despite challenges, NP's management ensures timely tax payments, reflecting a steadfast dedication to its civic responsibilities.
A standout achievement for NP has been the introduction of NP Gas cookers, providing a safe and hygienic alternative for cooking purposes. These cookers, available at NP's filling stations and authorized dealers, offer a practical solution for health-conscious consumers looking to move away from traditional cooking methods.
In terms of fostering local talent, NP-SL's commitment shines through as a beacon of success. The company proudly employs 100% Sierra Leonean workers, aligning seamlessly with the nation's Local Content Policy. This approach not only promotes skill development but also empowers indigenous individuals through comprehensive training programs.
NP-SL's strategic business approach, allowing entities and customers to secure fuel and defer payments, further cements its reputation as a customer-centric entity. This approach has fostered a mutually beneficial relationship, endearing NP to its wide-ranging customer base.
Recently, NP's exemplary service delivery caught the attention of the Petroleum Directorate, the regulatory body overseeing petroleum companies in the nation. The Directorate's recognition underscores NP's efficiency and dedication to excellence within its operational sphere.
NP-SL Ltd's exceptional performance has not gone unnoticed, earning the company the prestigious title of "Best Company of the Year" at the Annual National Business Awards Ceremonies. This accolade is a testament to NP's enduring commitment to excellence.
In the realm of business, NP-SL stands tall, growing stronger by the day. Its expansion across borders and unwavering dedication to both its customers and the nation's development paints a promising picture for its future.
As NP-SL continues its journey of progress, it remains poised for further expansion, solidifying its position as a driving force for positive change and prosperity.
Undoubtedly, NP-SL Ltd's unparalleled dedication to customer care warrants its reputation as a pioneer in this realm, earning the distinguished title of "1st for Customer Care."