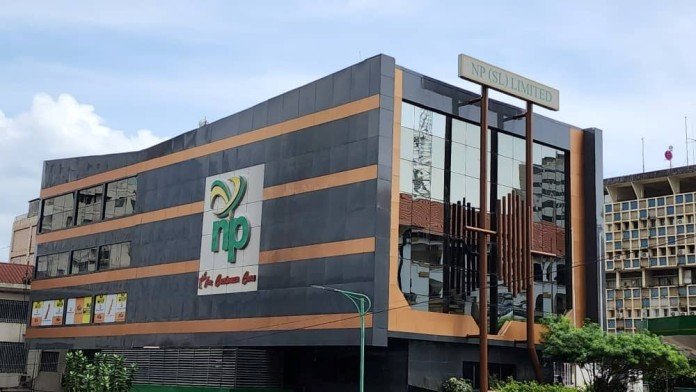 By Amin Kef (Ranger)
The NP – Sierra Leone Limited (NP-SL Ltd) stands as a prominent institution, renowned for its proactive approach in providing top-tier petroleum solutions to meet the nation's energy needs. Offering a comprehensive range of quality petroleum products, including petrol, diesel, gas, and lubricants – featuring the highly sought-after Castrol lubricant oil – NP-SL Ltd has positioned itself as a cornerstone in ensuring energy security for the country.
At the core of NP-SL Ltd's operations is a commitment to transparency and customer satisfaction. The company's dedication to delivering reliable and high-quality products has earned it a reputation for excellence among its valued customers. With an efficient and customer-centric approach, NP-SL Ltd has managed to build strong relationships with its clientele.
The company's extensive workforce and network of distributors play a crucial role in bringing its diverse range of petroleum products to the market. This strategic approach not only drives the company's growth but also aligns with the national development agenda.
Gone are the days when consumers would voice concerns about unfair practices at fuel stations. Thanks to NP-SL Ltd's forward-thinking initiatives, such as the implementation of modern calibrated pumping machines at its stations, customers now receive accurate quantities of fuel and fair pricing. This commitment to precision and honesty has led NP-SL Ltd to earn the coveted accolade of "1st For Customer Care."
A recent countrywide survey, conducted to gauge public opinion on NP-SL Ltd's operations, unveiled a positive sentiment among a large percentage of its customers. The company's management and shareholders were applauded for their effective service delivery and dedication to customer satisfaction. Prominent social commentator Mohamed Bai Sesay noted that NP-SL Ltd has set an exemplary standard for customer care in the nation's business landscape.
Experts in development economics emphasize the importance of nurturing local content for sustainable economic growth. Abdulai Braima, a seasoned economist, lauded NP-SL Ltd's policy of exclusively employing Sierra Leoneans as a commendable step towards empowering the local workforce and enhancing living standards. He noted that this approach aligns with the ethos of utilizing domestic resources for production and self-sufficiency.
NP Gas, a cooking device offered by NP-SL Ltd, has gained popularity for its efficiency and eco-friendliness. Customers expressed satisfaction with the performance of NP Gas devices, which come in various sizes and are available at affordable prices through the company's Filling Stations. Businesswoman Memunatu Forna attested to the popularity of NP Gas, noting its swift adoption due to its ease of use and ready availability of refills.
The NP Smart Card has become a trendsetter in convenient purchasing of petroleum products. Users highlighted its usefulness in streamlining transactions, eliminating the need for cash payments. This innovation has notably eased the process of buying fuel, with engineer Musa Kalokoh praising its effectiveness.
As NP-SL Ltd expands its presence into neighboring countries such as Guinea, Liberia, Ivory Coast, and The Gambia, its remarkable growth journey is undeniable. The company's thriving operations across these branches underscore its resilience and commitment to regional energy needs.
It can be safely affirmed that NP-SL Ltd is not only a successful business entity but also a beacon of socio-economic contribution to the nation. With its unwavering focus on customer satisfaction, transparent operations, and dedication to local empowerment, NP-SL Ltd sets an inspiring example for others to follow in Sierra Leone's journey toward progress.