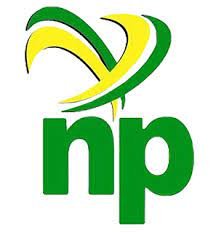 By Amin Kef-Ranger
It has been established that the NP Sierra Leone Limited (NP-SL Ltd) sheds a ray of hope for Sierra Leonean businesses. The existence of the company portrays that any ambitious and determined group of Sierra Leoneans, with good intensions and initiatives, can make meaningful achievements when they put workable ideas together and invest solidly.
Today, the company is the leading importing and petroleum marketing entity in the country simply because some 35 nationals were shrewd enough to plough their end of service benefits into the formation of the company. This example, if emulated by forward-looking and ambitious individuals with meaningful investment plans, will change the development trajectory of this country.
As an indigenously owned company, NP-SL Ltd believes in breaking new grounds and such has been the driving force behind its expansionist drive.
The company churns out various services which are not only limited in the capital city but are replicated nationwide. Everywhere it operates, the company offers the same qualitative services to its esteemed customers.
In order to make the purchase of fuel very simple NP-SL Ltd introduced the use of  NP Smart Card, which enables organizations and individuals to purchase fuel at ease without any physical exchange of money. With credit in the Smart Card it avails customers the convenience to purchase the desired quantity of fuel at Filling Stations.
Established by some 35 Sierra Leoneans years back, NP-SL Ltd has a presence in Guinea, Ivory Coast, Liberia, and The Gambia and as a result of effective management initiatives, the company is vibrantly operating in those countries.
In all the five countries where it is operating, the company always ensures that petroleum products, in terms of fuel and other lubricants, are available in order to avoid scarcity.
Management of the petroleum importing and marketing company is always keen on ensuring that customer satisfaction is prioritized and indeed the company truly deserves commendation in that direction.
With well-motivated members of staff, who know how to efficiently treat customers, NP-SL Ltd has become very endearing to many. Station Managers and Pump Attendants are always conscious of the fact that the customer must be treated politely and their concerns immediately addressed. With that rapt attention given to customers it gives them the sense of importance and at the same time makes the company very endearing.
It has been established that using charcoal and wood for cooking purposes poses health hazards and negatively contributes in depleting the environment. Against such a backdrop many have commended the company for making it possible to get access to NP gas cookers, which are have been proven to be safe and user friendly for domestic purposes. Gas is as well available at the company's Filling Stations which individuals can purchase at affordable prices.
The company is one of the few business entities in this country that strictly adheres to the country's Local Content Policy by strictly offering jobs to Sierra Leoneans except in situations when expert knowledge and skills should be outsourced. This has helped a lot of indigenes to access jobs and in reducing poverty.
NP-SL Ltd is a major taxpayer to the National Revenue Authority and is contributing to Government's revenue basket out of which funds are used for the implementation of various development programmes.
The company continues to make Sierra Leone proud as it flies the Green, White and Blue high in West Africa with the interesting story of how serious minded and ambitious individuals can initially start from low key to become one of the most successful business entities not only in the country but in the West African sub-region.