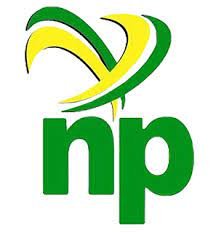 By Amin Kef-Ranger
NP –Sierra Leone Limited (NP-SL Ltd) continues to make meaningful inroads within the petroleum landscape of this country. Based on effective and efficient service delivery, the result-oriented company has drawn widespread commendations from near and far for holding the fort for too long, weathering various storms.
The company, formed years back by certain selfless Sierra Leoneans (thirty-five of them), has grown by infusing business-oriented initiatives that have helped in transforming it into a buoyant and towering company within the business landscape of this country and even in the West African sub-region where it has vibrant operational branches.
One major thing which these local investors considered very paramount that will catapult the company is the premium being placed on optimizing customer care, which, they believe, will put the company in a very good stead to widen its customers' base.  Maybe they foresee how that could work the wonders for the company and properly harnessing it such is yielding fruitful dividends.
It was against such a backdrop that they decided to import and install calibrated pumping machines at the company's various Filling Stations, which are very capable of churning out the right quantity of fuel and at the same time display the corresponding price.
The introduction of these machines was a big welcome to many, as it is constantly instilling the feeling that they are getting the right quantity of petroleum products, petrol or diesel as well as lubricants, against what is being paid for. Hitherto, the old pumping machines were not so sophisticated and created leeway through which certain unscrupulous pump attendants clandestinely cheated customers by not pumping the requisite quantity of fuel requested for. However, with the latest calibrated machines, such became a thing of the past, making petroleum transactions at the company's Filling Stations very transparent.
NP-SL made it a laid down policy to have a whole Customer Care Department that is charged with the responsibility to address the concerns of its customers and by extension members of the public. The inputs from members of the public are, most times, taken into consideration whenever meetings are convened, out of which resolutions are adopted that are tailored to give satisfaction in terms of responding to concerns and embracing certain recommendations.
The buoyant oil marketing company is the premier and sustainable indigenous business entity in this country, as it is hundred percent owned by Sierra Leoneans. One thing that they laid emphasis on is to give preference, in terms of employment, to exclusively Sierra Leoneans instead of considering bringing foreigners on board, except in instances where local expertise could not be sourced.
This stance on the part of the company is in sync with the country's Local Content Policy, which underpins making use of local human and material resources in the production and service delivery chain. By giving employment preference to Sierra Leoneans, the company has been positively contributing towards poverty alleviation and availing individuals the opportunities to live improved standards of living. The policy is truly in tune with fulfilling one of the pillars of the national economic agenda.
With regards rolling out its Corporate Social Responsibility, NP-SL has been doing so steadily and progressively. The company has been giving institutional support to certain institutions..
Besides, the company most times has responded to disasters and other emergencies by providing the required support at its disposal like it did when Ebola and Mudslide disasters struck as well as the COVID-19. The gestures it extended were highly appreciated and the company was commended for its timely responses.
The company's introduction of a Smart Card to purchase fuel has been widely applauded as a very good initiative. A particular customer, with money in his or her NP Smart Card, could easily put in for the quantity of petrol or diesel that he or she wants and the supply is facilitated, after which the amount of money expended is deducted from the card. It is a very convenient way of doing such transactions in a cashless manner. Its biggest advantage is that it creates room for a customer to budget for fuel purchase over time. NP Smart Card is now trending and many are presently using it, saying they prefer it than using physical cash.
Some users of NP Gas that this medium spoke with, intimated how it is a very good device which has a high speed performance and very environmentally useful and friendly. Manufactured in different cylinder shapes, it is portable and affordable. NP Gas could be secured at all the company's major Filling Stations, where the gas to refill it could be accessed.
The company has really exhibited that it is poised to expand its operations, a determination that has been manifested in opening branches in Guinea, Liberia, Ivory Coast and The Gambia. In all those countries, those NP branches are doing extremely well in terms of service delivery and payment of taxes to the home Governments.
Indisputably, there is no way that we can talk of a very successful company, amidst challenges encumbered along the way, without mentioning NP-SL because the company is greatly contributing to the socio-economic development of nations.