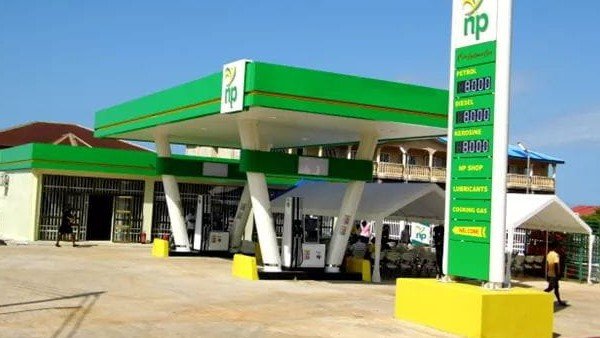 Amin Kef-Ranger
NP-SL Ltd is a renowned oil marketing company that is committed to providing high-quality petroleum products and which has been very savvy in the timely delivery of these products to its sales points or Filling Stations across Sierra Leone, ensuring easy access for its valued customers.
The indigenous company has solidified its position in the petroleum industry by consistently meeting the demands of its customers and in rare instances of delays, due to unforeseen circumstances beyond its control, measures are swiftly implemented to address the issues and restore normalcy in the supply chain.
The success of NP-SL Ltd can be attributed to prudent business management initiatives, driven by the dedication of the 35 Sierra Leonean founders who transformed a small enterprise into a prominent industry player.
A key policy of the company is its focus on enhancing Customer Care to create a satisfying experience for all customers, which, in turn, attracts new individuals to its customer platform.
The company's Filling Stations are not only designed for efficiency but also offer a welcoming atmosphere, with state-of-the-art facilities, spacious areas for vehicles, and even shopping marts where customers can purchase essentials and socialize.
To ensure transparency and gain the trust of its customers, NP-SL Ltd has invested significantly in calibrated pumping machines, guaranteeing that customers receive the precise quantity of fuel they pay for. This commitment to accuracy has earned the company high praise from customers who appreciate getting their money's worth.
One of NP-SL's standout features is its strict adherence to Sierra Leone's Local Content Policy, contributing to job creation and reducing poverty by prioritizing employment opportunities for Sierra Leoneans. This approach supports the country's economic development by harnessing indigenous resources and minimizing the remittance of funds overseas.
NP Gas, known for its efficiency and environmental friendliness for cooking purposes, has gained popularity in the market. It can be easily refilled at NP-SL Ltd's locations, providing convenience for customers seeking both gas and petroleum products.
NP-SL Ltd's Smart Card has also become a talking point, offering a secure and convenient payment method at their calibrated pumping machines. Customers find it efficient, saving time and offering various benefits.
In addition to its business operations, NP-SL Ltd is committed to Corporate Social Responsibility, actively supporting the Government's development initiatives.
With vibrant branches in Guinea, Liberia, Ivory Coast, and The Gambia, NP-SL Ltd extends its efficiency, job opportunities and tax contributions to these countries.
As NP-SL Ltd continues to expand its operations, it solidifies its position as a significant player in the petroleum industry and is poised to make a lasting impact on the region.