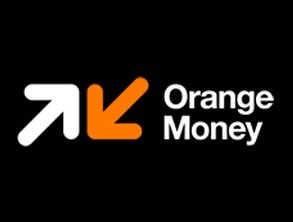 By Abubakarr Harding
One of the partners that made relentless strides to ensure that the  Youth Employment and Entrepreneurship Fair turns out to be a reality was Orange-Sierra Leone. The three-day National Youth Employment and Entrepreneurship Fair commenced on the 15th November 2022 and ended yesterday at the Bintumani Conference Centre and was aimed at promoting youth entrepreneurship for knowledge and exposure.
Showcasing young aspiring entrepreneurs, the event allowed them to display their products and services and network with potential buyers and financiers.
The trade fair came in as a component to support, provide guidance and protection capital for potential young graduates in the country to overcome challenges associated with launching and sustaining a business.
So, the launching served as a platform to give additional networking opportunities for entrepreneurs.
Orange Sierra Leone launched its business booth on Tuesday, 15 November 2022, displaying its products and services it is offering..
According to Annie Wonnie Katta, Head of Orange Public Relations, "Orange is really interested in capacity building and empowerment, which is why we are here. We wish to provide possibilities for young people as well as training and premium entertainment. We enable young people to send off their CVs at this trade show and publish job openings at Orange, and also offer coaching to aspiring entrepreneurs.
We are also planning a pitch for entrepreneurs with great ideas for solving societal problems. The pitch session is set for Thursday and will include a price tag so that the winners may use the money to expand their existing small businesses."
Orange, as a key sponsor of the youth event, had as its aim, to provide young people with job prospects, company growth courses, and quality entertainment.
She explained the reason why Orange SL is a major supporter of this event: "We are aware that this administration is enthusiastic about digital inclusion; therefore, we are not only helping the Government, but we are also preparing the kids for the future."
During the event, Orange SL also gave young people the opportunity to win 5,000 NL by pitching business ideas at the National Youth Employment and Entrepreneurship Fair.
Participants were guided by professional coaches to create their own business plans through one-on-one coaching. That provided them insights into Government services, the regulatory environment, industry know-how, market networks and access to further capital or support.
The programme also had group coaching sessions, where participants met on their own to support each other, and mentorship sessions, where professionals with industry experience guided participants on the reality of Sierra Leone.
"Thanks to this training, I learned how to manage my business, how to be a good entrepreneur, how to manage my funds and how to attract customers," said a participant of the trade fair whose business specializes in catering services.
The programme also enhanced participants' soft skills essential to managing businesses. "I gained confidence and I learned a lot," explained an entrepreneur who sells handmade products using local materials and textiles. "I believe this program will help many people. They might have rough ideas, but they need guidance and coaching to get a vision of how their businesses will take shape."